In these times of violence in movies (not to mention, gun-fights, sword fights, stone throwing, on the streets supported by political parties…) kids, teenagers (college going included,) need better entertainment on TV screens, at least during holidays.
There is hardly any family entertainment lately on TV screens for us to sit in front of TV… some of our grandchildren want to see them munching chips and popcorn in company of parents and grandparents. Many of them find it very difficult to spend summer holidays sitting at home when schools and colleges are closed.
When we were in the US, my kids would be glued to the TV on Saturdays and Sundays watching Superman, Batman and Wonder Woman starring action packed series on TV. 
Wonder Woman may have lost her popularity in competition with Batman vs Superman; there is little chance of that happening again since Red Tornado, Plastic man, Spiderman and Sandman are no longer heroes for kids (teenagers included) lately!
Gal Gadot bursts onto DC Comics's superhero scenes with Wonder Woman, in old-fashioned good vs evil films that are coming back.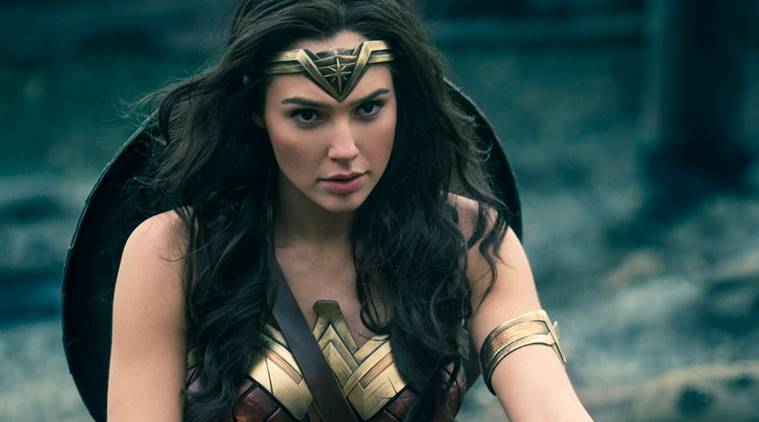 I am told WONDER WOMAN series with Gal Gadot (her prototypes included) are back in USA now.
Let me know if some of you like or watch such action packed Wonder Woman adventures. Below is Diana flying scene making a comeback.
https://www.bing.com/videos/search?q=Wonder+Woman+action+video+youtube&docid=607994630141510218&mid=68CED95E5E2E0135917E68CED95E5E2E0135917E&view=detail&FORM=VIRE
Thewriterfriends.com is an experiment to bring the creative people together on one platform. It is a free platform for creativity. While there are hundreds, perhaps thousands of platforms that provide space for expression around the world, the feeling of being a part of fraternity is often lacking. If you have a creative urge, then this is the right place for you. You are welcome here to be one of us.
लेखक: राजगुरू द. आगरकर अनुवाद: आ. चारुमति रामदास सरदार पटेल के कमरे में फ़ोन की घण्टी बजी । आज़ाद का फोन था । ''मुम्बई के नौसैनिकों द्वारा किये गए विद्रोह के बारे में पता चला ना ?''  सरदार  ने  पूछा । ''सुबह के अख़बार में इस बारे में पढ़ा । बी.बी.सी. के सुबह के…
Read More