Nor'easter was in full swing; low pitched shrill was being heard from the outside of their well insulated home.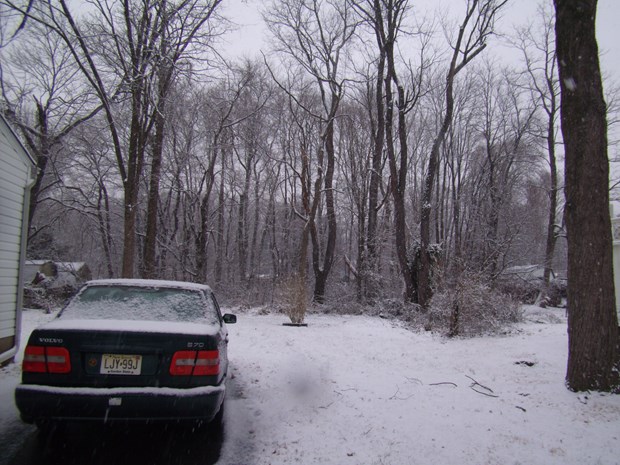 She was getting ready to go to her favorite nephew's birthday party announced for 7-pm.
Despite inclement weather she wanted to be there on time to join the 'happy birthday to you…' chorus, lest her sister excommunicated her.
Actually, she wanted to show off her new shimmering outer coat, a rare gift from him, from the year-end bonus he had just received the previous week.
He disliked going out when the football season was on. Sports betting was on… bets were going wild; the second half of the game was gripping and nail biting than the first; the sun was not shining on his favorite team… if they won he would triple his money… odds were against his team though.
"Honey, shall I wear my new outer coat over my vaamsi shiffon blue!?" She was looking at herself in the full size mirror in the living room with her hubby glued to the TV.
"Hmm" was all the answer she could hear.
"Take a look darling… what do you think… I got the blue blouse made in time too?"
"Well"
"Well what?" 
"he fumbled… what a loser…"
She noticed he had not taken his eyes off his 60″ size TV when Eagles quarterback fumbled; 49ers were leading 14-0 in the first half; sky was clear for them.
"Alright… let me change… actually my red saari will look better under my new coat in khaki…"
His eyes were still glued to the TV tube.
"Come on, kick, what are you waiting for" he shouted when he saw Eagles kicker shuffling feet for the last time with 5 minutes left in the game. "you can still get a score on that board…" he screamed.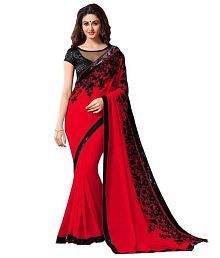 "Don't you think this will look better honey? My blue blouse matches with the blue border too!"
"Oh no… this is a disaster…" he said, with just a few minutes left in the game as the kicker missed the goal post!
….…………………………………………………………………………………………………………….
"Mr husband, it is time for you to go out to scrape snow off the windshied… we will be late otherwise"
"Alright… we lost the game; Eagles never had a chance… $300 down the drain. Get your coat… I will be back in 15 minutes"
The phone started ringing. She picked it up.
'Party is cancelled… no one is coming.. nor'easter is blasting… you can come at your leisure for dinner… it will be just our two families… birthday boy has already started eating the cake'   is what she heard from the caller on phone.
….…………………………………………………………………………………………………………….
He came in huffing and puffing with gloves on… from the side door after scraping the car windshield.
"There was a nasty slate of ice on windshield… I managed to scrape it off… let's go… HEY, YOU LOOK WILD IN RED!"
"YOU NOTICED!!!!" Darling Let's party at home… weather is too bad; there is no birthday party at Manjus'… it has been called off."
"Alright, let me wash my hands…" he rushed to the wash room, thanking the nor'easter storm… his face still flush from the cold blast outside.
"And, I will be out of all this chiffon mess in a jiffy… we are happening!" she exclaimed; kept the bedroom door wide open.
She and He had a memorable 'night-in', not 'night-out'… thanks to the inclement nor'easter.
==============================================================
DISCLAIMER:
This short story has been published before by the author @creative.sulekha.com/blogs
 This version has a few edits.
———————————————————————————————————–
Thewriterfriends.com is an experiment to bring the creative people together on one platform. It is a free platform for creativity. While there are hundreds, perhaps thousands of platforms that provide space for expression around the world, the feeling of being a part of fraternity is often lacking. If you have a creative urge, then this is the right place for you. You are welcome here to be one of us.
Old age is a beautiful time of life. It is as pleasant as the evening is. Imagine strolling at the beach with a sun setting a yonder across the expanse of the ocean in the backdrop and a cool breeze sweeping ruffling your hair. A light music playing at a distance and a smell of…
Read More