Every year around this time,  storms and hurricanes start their havoc all along the eastern seaboard of USA. Hurricanes that hit US eastern coasts generally take birth on the vast seas to the south east of USA.
The US weather bureau starts naming them using new names every year starting with alphabets A, B, C, D… to Z;  if  storms that pound the coasts & seaboard of America,  from Miami in south-east to Mein e-bay in north-east,  do not stop by the month of March the following year, they start naming spill over storms using Greek alphabets… Alpha, Beta, Theta, Gamma! Beginning in August, a battery of storms and hurricanes can hit Americas seashores for almost six months, one after the other!
Read about the havoc that one super storm named 'Sandy', caused the eastern seaboard in year 2012,  and, how it uprooted a 95+ feet high, solid Oak tree of about 4 feet girth in my backyard in year 2012. I am giving below a first picture (view) of it snapped by weather satellite watching Americas
(by the way, there are over six-hundred near earth weather satellites mapping, tracking the Americas, taking pictures of storms & hurricanes round the clock. This helps US Weather Bureau stations, located at many locations in USA. TV  and Radio broadcasts  give advance warnings to residents all over Americas.) Watch a TV broadcast warning about SANDY at link below:
'Sandy' started gathering speed churning the sea to make tornedos, some 150 miles into the southeastern sea off the cape in Florida. Thanks to NBC anchor Brian Williams and his expert tracking and reporting of Sandy's progress every half-hour on TV, my life was saved that evening as I was glued to the TV. I did not step out into my backyard where a disaster awaited me! Click the hyperlink given below or copy paste the URL to read all about it.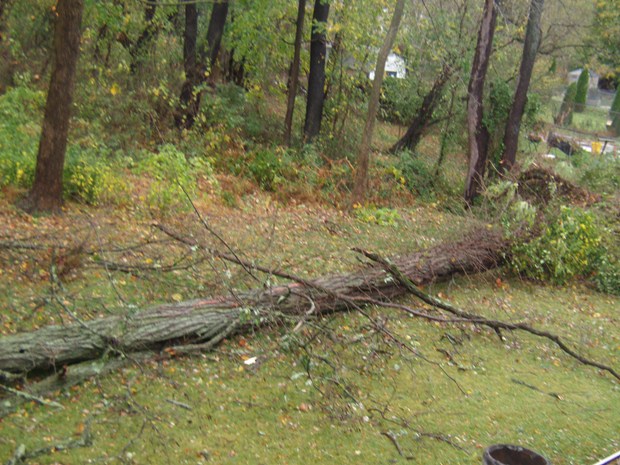 that fell (see picture at hyper link below)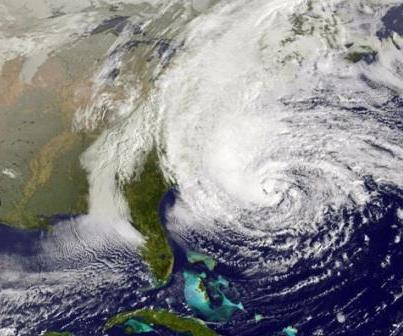 that stood its ground for 30 years (see picture at hyperlink below)
The picture above, does not say all about the havoc 'Sandy' caused that year… read what all happened by viewing the video at end that shows how weather reporters in US report by clicking hyperlink>  sandy-fury-at-full-moon
Video coverage is best in my blog@ URL> http://creative.sulekha.com/sandy-fury-at-full-moon_594907_blog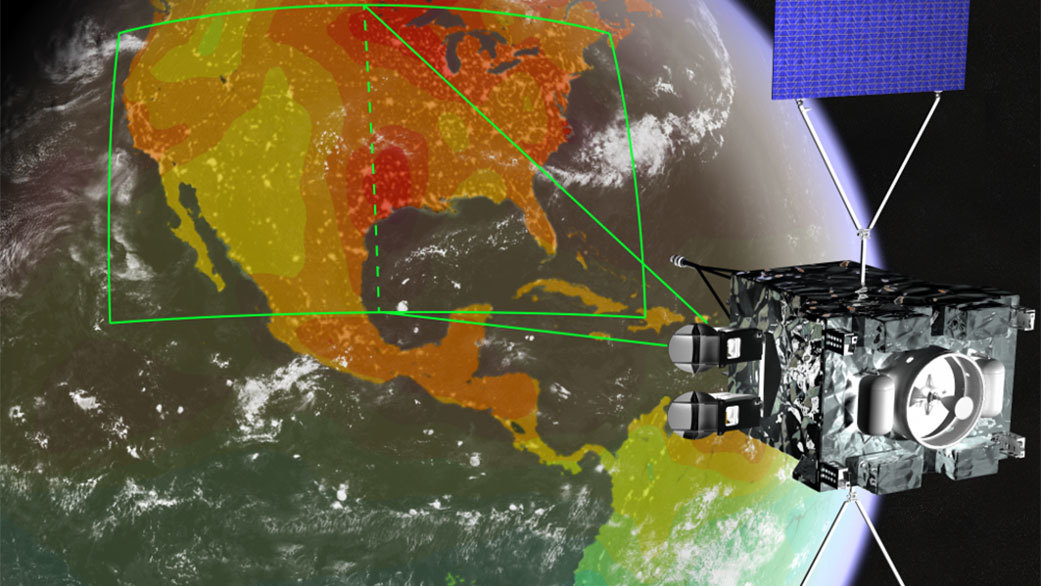 An artist's view of Newest satellite GEOCarb to be launched from NASA
Thewriterfriends.com is an experiment to bring the creative people together on one platform. It is a free platform for creativity. While there are hundreds, perhaps thousands of platforms that provide space for expression around the world, the feeling of being a part of fraternity is often lacking. If you have a creative urge, then this is the right place for you. You are welcome here to be one of us.
(Representative image Courtesy: Getty Images) Though International flights in India will remain suspended till September 30, the country has established bilateral air bubble arrangements with 13 countries Afghanistan, Bahrain, Canada, France, Germany, Iraq, Japan, Maldives, Nigeria, Qatar, UAE, UK and US. Making the announcement on Twitter, Civil Aviation Minister Hardeep Singh Puri said, "Air Bubbles…
Read More