April 29th, was Raja Ravi Varma birthday. An young couple in our neighborhood… a Konkani girl who knew Kannada from Goa, married to a Bengaluru boy… were getting ready to move to their newly purchased apartment in Electronic-city, after selling their (grand) parental home in a suburban Bengaluru area.
This young IT savvy couple did not want all art and paintings packed and moved to their high rise modern complex at Electronic city. There were some 15 wall hangings in their original frames to pack at their (grand) parental home.
They decided to call an art critique they knew to find out if he would be interested in buying any of the art on the walls of their (grand) parental home.
The art critic, an art curator (originally, from Thiruvananthapuram in Kerala,) came and examined in depth, 3 wall hangings, with Raja Ravi Varma signature in them.
Believe it or not, the art gallery curator offered Rs 2-lakh each, for three pieces of art in their original framework!
Although the young couple needed the money to buy a new car, they decided not to sell them hoping they would make a better killing for those wall hanging at a future date! 
They started conversing in Kannada (translated into English below,) in a hush hush tone, hoping the Malayalee curator would not follow the gist of their conversation.
"Let us pack those he has picked, we can get a better price for them in a few years… ask him what he would give for the rest!" asked the young bride in Kannada. The Bengaluru software engineer husband nodded.
"Hello, we have decided not to sell the 3 you picked; what will you give for the rest, asked the anxious husband.
"The rest are not worth even the cost of their frames… they are cheap prints of original paintings… I can give Rs 500 for each of them… only if you help me move them to my van parked outside, said the curator."
The husband looked at his young bride busy packing up her makeup things. She nodded since the packers were going to come in another hour.
She figured the rest would at least fetch them a meal or two over the weekend since she had no plans to cook after the painful task of moving all their belongings to the high rise apartment complex.
Things went on as planned. The curator took away 12 wall hangings, at Rs 500 a piece. The software engineer husband helped him with moving them to the van parked outside. Rs 6000 was handed over to the lady by the curator (the Malayalee!)
Can you guess who out smarted whom in this whole deal?
————————————————————————————————————————
RAJA RAVI VARMA (brief bio)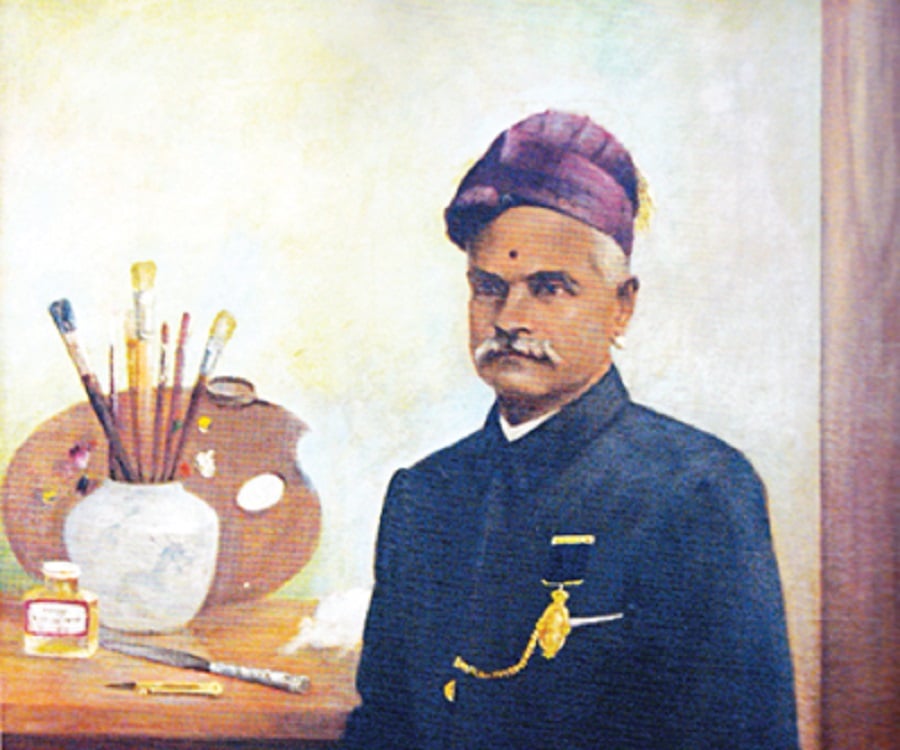 Raja Ravi Varma was an Indian painter and artist who was born on 29 April 1848 in Kilimanoor and died on 2 October 1906 in Attingal in the erstwhile Travancore district of today's Kerala state.
He is one of the most famous and among the greatest painters in the history of Indian art. 
I have given links to 20 most famous paintings by Raja Ravi Varma. 
Pick 3 of them from list below? I would say you have a keen eye for the art of Raja Ravi Varma; someday you will be very rich if you have them at your home, oil on canvas, in their original framework. 
LIST OF 20 RAJA RAVI VARMA ART
 ==========================
Thewriterfriends.com is an experiment to bring the creative people together on one platform. It is a free platform for creativity. While there are hundreds, perhaps thousands of platforms that provide space for expression around the world, the feeling of being a part of fraternity is often lacking. If you have a creative urge, then this is the right place for you. You are welcome here to be one of us.
Miles to Go- or so it seemed to me when I started working on the idea of bringing my own website back to life. Maybe some of you remember that this idea of having my own website had occurred to me when I in 2015 when I was in China. At that time because my…
Read More