Pres. Trump makes some progress in building the southern wall to stop illegal immigration from south-America.
https://www.facebook.com/WhiteHouse/videos/562221590985682
However, he now faces court challenges for using some of funds assigned for Defence to build the Mexican wall.
Trump could tell Mexicans they must pay for the wall by giving away Mexican oil at $35/barrel, next 10 yrs, to permit controlled immigration of talented Mexican labor into America. There are no other rich neighbors, other than the US, in the region to buy Mexican oil.
The world in general and oil producers, in particular, continue to navigate in cheap crude availability. Mexico is trying to get ahead of the game — and potentially reap a big reward in the process. Mexico is home to oil reserves of at least 10 billion barrels according to U.S. Energy Information Administration figures. Mexico has traditionally done very well by hedging oil in global markets.
Mexico has traditionally done very well by hedging oil in global markets. Let it be sold to US and let US store all that oil in newer strategic storage caverns underground since it does not need so much oil right now
60% of US Oil comes now either from local production or by imports from Canada, Mexico, Venezuela… all within the Canada-North Ameria-South America region (so-called 'Americas' region.) US is happy with this 'Americas' coming together.
Some people are suggesting a 'Panama Canal' type… wide & sufficiently deep water-canal… filled with sea-water, with shipping routes on the canal that is easy to monitor by naval border patrol where feasible. Such canal building will create jobs on either side of the border for next 10 years (at least.)
There are some mountain and rocky areas where such canal is not feasible and the physical wall in such places can be: monitored-fence, steel/concrete wall, also monitored.
Trump wants 5 billion USD to begin work on Wall; it will take at least a decade (if not more,) to complete the Wall;
Visit link below to learn what is happening; HURRY!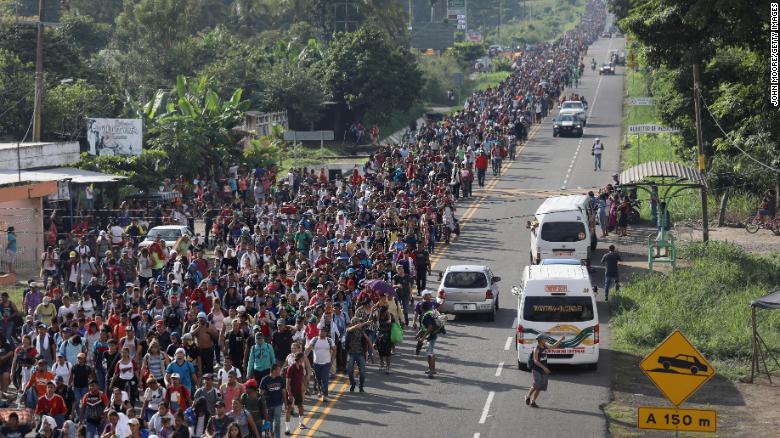 http://creative.sulekha.com/7000-strong-march-from-southern-mexico-to-us-border_635474_blog
WATCH a video of the caravan of marchers  when they were still around 2000km away from the US border at hyperlink below:-
Thewriterfriends.com is an experiment to bring the creative people together on one platform. It is a free platform for creativity. While there are hundreds, perhaps thousands of platforms that provide space for expression around the world, the feeling of being a part of fraternity is often lacking. If you have a creative urge, then this is the right place for you. You are welcome here to be one of us.
I simply love infrastructure.  The structures and facilities which people take for granted. And not wondering where the power into your home outlets comes from. The behind the scenes happenings which make cell phones possible. Billions of tons of cargo shipped across the world's oceans. Millions of people moved across vast distances by trains, buses…
Read More