Synopsis: This is a fictional story. The main character in this story is an young lawyer who graduates at the top of his class from a  law school and joins the law firm of a famous criminal lawyer. The young lawyer wants to abolish 'capital punishment' in the country as he feels that many a time innocent people who are charged of a homicide go to the Gallows (Noose in Hindi) only because they cannot effectively defend themselves.
The young lawyer challenges a famous  criminal lawyer about staging a heinous capital crime that seems like an 'open and shut case' in the eyes of prosecution, where the maximum punishment is 'capital punishment'. The young law school graduate wants to show how an innocent person in this fictional story was about to be hanged till death for a crime he did not commit.
The 'drama-baazi' the two lawyers play before the courts and  law enforcement is narrated in this story with a few 'mockup scenes' (downloaded from internet) only to enhance the narrative.
There are twists and turns in this story. The ending is mind blowing.
The author would be happy if this story narrated in English can be re-written into Hindi, made fit for either a TV serial or a Bollywood movie.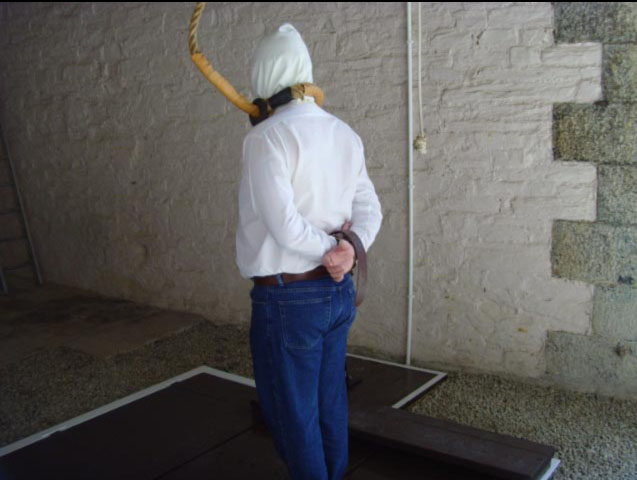 STORY SETTING, MAIN CHARACTERS
This was a time when powerful Zamindars and Tahsildars ruled the roost as landholders of demarcated areas, collecting revenue for the British monarchy, rising to prominence during the colonial era in Bengal. Some of them also had influence in ruling British circles, got into business for themselves, held positions owning News Papers and Book Publishing houses. Young men and women born to such landed classes and people in power in those days would mostly study Law or Literature at Kolkata University. After graduation they would work for a newspaper or a book publisher. Some would aspire to work for the Judiciary as Pleaders, Clerks of Courts as stepping stones to become Judges or prominent Criminal Lawyers. There were also those who became good writers of novels.
The central character in this story is Shonu Banerjee, young man in mid-twenties who has dreamy eyes with long & curly hair that touch his shoulders. Young girls in his college would do anything to catch his attention. Shonu however had avoided women, he was studious, spent hours in the library to graduate at the top of his class.
Shonu did not come from a rich family; he had been brought up in a poor suburban Kolkata neighborhood but had managed to go through Law school because of tuition waivers & scholarships given to meritorious students. As a young law graduate Shonu's dream was to abolish Capital Punishment in the country; he had read about many cases where innocent young men and women had been put to the gallows despite lack of evidence of crime or criminality in their actions all because they did not have the means to defend themselves in courts of law. Shonu wants to prove to the authorities that many on death row can find good defense lawyers in time who could show that some on death row did not commit the alleged crime(s).
In Shonu's mind 'Capital Punishment' was bad law even in the rarest of rare crimes. He wanted to show that it is alright to set free alleged criminals but hanging an innocent man or woman was the worst crime any humane society could commit.
Another key character in this story is Sudhendu Roy, a prominent criminal lawyer who is born and brought up in a Zamindar family of  Uttarpara, a district of Kolkata. He is in his early 40s. He has lucrative Law practice in Kolkata and also owns a daily newspaper  that publishes local news, morning and evening, in English, Hindi and Bengali.
Sudhendu has a few  lawyers working for him. He also owns a paper factory where he can make roles of print paper from raw feeds of old newspapers at a rural location 20 to 22 kilometers away from his suburban home and Law offices. Roy has become a widower in late 30s. People are sympathetic to this rich and prominent criminal lawyer; they had heard that his wife died during delivery of their first baby. The baby also died within the week. Sudhendu Roy is known to move around in high-circles in company of society ladies. He is often spotted in the Press club of central Kolkata and gatherings of his rich clientele in Kolkata, Delhi and Bombay.
Moushami, a charming young lady in her late teens, a distant niece of Sudhendu Roy, is the 3rd key character in this story. She has recently moved to Roy's  bungalow. She is the only offspring of Mrs Chatterjee, a prominent socialite known to Sudhendu Roy.
The 4th key character in this story, Mrs Chatterjee, is a rich widow; she owns lucrative real estate in the area. She is interested in politics… wants to contest in elections as an independent candidate. Many local politicians are her friends. She has borrowed several crores of rupees from politicians and businessmen to contest in elections to become a Member of Parliament (MP).
Before the election dates are announced and before she could file her nomination papers… Mrs Chatterjee is brutally murdered in a mysterious way at a hotel located near the Kolkata International Airport where she had checked-in the evening before her early morning flight to London on a short business trip. Her plane tickets and her baggage are all intact in the hotel room.
First bulletin issued to the press by local police said that Mrs Chatterjee murder looked like an insider job, but next police report said they had no clue who her companion was at the Airport hotel; her expensive gold and diamond jewelry were missing too from the scene of the crime. The hotel manager had said he had seen Mrs Chatterjee wearing diamond earrings, diamond ring, a pearl necklace, gold bangles and a gold chain when she came all by herself to check-in at the Airport hotel.
Young Moushami is the only stake holder to personal property of her mother; but the will of inheritance Mrs Chatterjee had executed when Moushami was a toddler has mentioned that the daughter could get her property only after marriage.  Sundhendu Roy has taken up her case; he has brought a stay order in High court to ensure none of those to whom Mrs Chatterjee owed money could go after her home, bank balances or personal assets like jewelry, gold and diamonds, that she often sported at parties hosted by her friends, and acquaintances.
POLICE  INVESTIGATE  MRS. CHATTERJEE'S  MURDER
The murder of Mrs Chatterjee at a hotel near the Kolkata Airport is under investigation by central Calcutta Police. Superintendent Bhattacharjee, is the 5th character in this story; he has assured Moushami that police would soon catch her mother's murderer as they had many leads.
Sudhendu Roy had urged the young Moushami to stay in his bungalow till her mother's murder case was fully solved. Moushami had agreed since she did not know any one else in Kolkata and also since she was attending the nearby law college as a 2nd year student; she had plans to graduate with an LLB degree in 2 years time.
Sudhendu Roy's 5 bedroom bungalow had 2 cooks, 2 house keepers a watchman and 3 drivers to drive the 3 imported cars in his garage. Cooks, house keepers drivers, watchmen in the Roy household lived in a 2 level out-house at the back of the sprawling bungalow compound.
Sudhendu had to frequently fly to Bombay and Delhi to defend his clientele; having good security and caretakers at his sprawling bungalow was important to Sudhendu Roy.
SUDHENDU ROY SPOTS TALENT AND POTENTIALS IN SHONU BANNERJEE
Sudhendu Roy was the keynote speaker at the graduation ceremony of Shonu Banerjee. Shonu Bannerjee was valedictorian at that graduation ceremony; he a spoke briefly about his career ambition to ban 'Death Penalty' as he received a medal for graduating at the top of his class.
Sudhendu Roy had been impressed by the boy's ambition. He invited Shonu to join his Law firm. Shonu accepted the offer; he saw a family friend in Sudhendu.
That weekend Roy gave a party at his bungalow inviting many of his friends and colleagues. Police Superintendent Battacharjee also attended the party. Shonu the youngest who had joined Sudhendu's Law firm was a star attraction at the party.
Shonu meets Moushami at the party. Moushami instantly remembered seeing Shonu at the college campus; the two are drawn to each other. They were seen in hush hush conversations at the party.
ARGUMENTS FOR AND AGAINST DEATH PENALTY
The risk of executing innocent people exists in any justice system.
There have been and always will be cases of executions of innocent people.
No matter how developed a justice system is, it will always remain susceptible to failures in investigation by police.
Unlike prison sentences, the death penalty is irreversible and irreparable.
The arbitrary application of the death penalty can never be ruled out.
The death penalty is often used in a disproportional manner against the poor, minorities and members of racial, ethnic, political and religious groups.
The death penalty is incompatible with human rights and human dignity.
The death penalty violates the right to life which happens to be the most basic of all human rights.
It also violates the right not to be subjected to torture and other cruel, inhumane or degrading treatment or punishment.
Furthermore, the death penalty undermines human dignity which is inherent to every human being.
The death penalty does not deter crime effectively. The death penalty lacks the deterrent effect which is commonly referred to by its advocates.
As recently stated in the General Assembly of the United Nations, "there is no conclusive evidence of the deterrent value of the death penalty" (UNGA Resolution 65/206).
It is noteworthy that in many countries, the effectiveness of the death penalty in order to prevent crime is being seriously questioned by a continuously increasing number of law enforcement professionals.
Public opinion is not a major stumbling block for abolition of Death Penalty.
Public support for the death penalty does not necessarily mean that taking away the life of a human being by the state is right.
There are undisputed historical precedence where gross human rights violations had the support of a majority of the people, but which were condemned vigorously later on.
It is the job of leading figures and politicians in every society to underline the incompatibility of capital punishment with human rights and human dignity.
It needs to be pointed out that public support for the death penalty is inextricably linked to the desire of the people to be free from crime.
However, there exist more effective ways to prevent crime.
In India, death penalty is awarded, in rarest of rare cases, even today.
---
SHONU BANERJEE DISCUSSES DEATH PENALTY ABOLITION WITH SUDHENDU ROY
Sudhendu Roy had given a tour of his Law offices to Shonu. In first few weeks of Shonu's employment all Shonu had to do was go over volumes and volumes of case files the criminal lawyer had stacked his library with except the most recent case, that of Mrs Chatterjee, the senior lawyer was handling himself.
"Uncle, can we discuss Death Penalty Law when you have some time" asked Shonu when he found the senior lawyer going over some paper in his office one morning.
"Certainly Shonu, I know what is on your mind lately…" said Sudhendu without looking up from the file he was looking into.
"Are not Death Penalty verdicts unfair?"
"Well, the Supreme Court thinks it is still fair, in rarest of rare cases, where they have abundant evidence as presented by the prosecution."
"But innocents can be hanged before they have the chance to prove their innocence…"
"Case law is supreme, the judges have the legal right to award capital punishment to criminals…"
"Uncle, how can we prove that Death Penalty is bad in law?"
"Only way I can think of is to prove that the prosecution has erred in their case presentation" said the experienced Sudhendu.
"How can we do that Uncle?' asked Shonu.
"May be you and I can build a false case putting together evidence that seems solid on the face of it but can be torn to pieces at the nick of time before the hangman's noose is pulled…"
"Is not building a false case against the law harm the prosecution or the defense lawyer(s)?"
"Not if we can prove that the false case was taken to court in public interest to abolish Death Penalty in to to; but it must be handled with the utmost caution and secrecy; the prosecution and sitting judges should never get a hint that case is false to begin with… and, that the prosecution and defense are playing with law… wasting court-time!
If the Judge ever senses falsehood or games being played during trial he/she can dismiss the case awarding costs and putting penalties on the prosecution and/or the defense…"
"Uncle, are you against Death Penalty?"
Sudhendu smiled looking straight at Shonu for the first time.
"It is not what you or I think, it is what the judges think that decides the case!"
"Uncle, let us build a false case, let us collect evidence" said Shonu.
"Shonu, if you are serious about this… you and I have to be the evidence; we can get out of it at the nick of time; but we have to handle it with utmost secrecy, no one should get a hint that we are presenting a false case."
"Let us start Uncle!"
"Alright, then you have to agree to become the innocent victim; with contacts I have with the local police I can create and capture photographic evidence of you pulling the trigger!" Police will arrest you… you will end up in jail; prosecution will present a case that you killed someone you knew brutally for personal gain… etc etc."
"And, then!?"
"I will have all the evidence to prove that there was no case at all… I will pull you out from death row in the nick of time proving to prosecution and the judge that an innocent man, you in this case, is on death row, for no reason!"
"But, how to find someone who is ready to be shot at… in a mock up shooting!?" asked Shonu.
"Well, we have to take help from police here, discreetly. In Kolkata there is at least a dozen murders every day. The criminal usually kills his/her victim, point blank, using a gun. We can corner one such criminal and ask him/her to be your victim in a mock up shooting scene with blood, gun shots etc… and then ask him/her to just vanish from our plan. I would have captured all that in my camera just to make it look like you shot someone; I have to work on rest of the plan to perfect it…"
"Let us begin our case file Uncle, I sincerely want to end Death Penalty in India…" said Shonu.
"Shonu, remember all this has to be in strict secrecy; no one should ever get a hint during the proceedings that you and I have built a false case; not a word should be leaked about how you and I are going about it till it is time to prove before the Judge how a innocent victim, you in this case, would have been hanged before you got proper defense…" cautioned Sudhendu Roy.
---
After their first meeting at the party hosted by Sudhendu Roy at his home, Moushami and Shonu decided to meet more often.
Moushami would drop by at Sudhendu's office during breaks at college, not to meet her uncle Sudhendu, but to meet young Shonu working at uncle's law firm giving excuse she is interested in case files archived at uncle's library for a project that she was doing at college as part of her own law school program.
Sudhendu had given one of his cars to Moushami for her personal use. She would drive the car herself and not use one of Sudhendu's drivers to get familiar with traffic in Kolkata.
Although Moushami practically lived at uncle Sudhendu Roy's bungalow house… she would also visit the vacant house of her mother Mrs Chatterjee now and then.
But courts had not given her permission to stay there at nights since Mrs Chaterjee murder case had not been fully resolved and ownership of Mrs Chatterjee home had not yet been settled because of lawsuits filed by those who had given loans to Mrs Chatterjee including banks that had lent her money for her apartment complex project.
Sudhendu Roy had successfully argued at the courts to convince the prosecution that there should be no restrictions on Moushami visiting mother's house since Mrs Chatterjee had been murdered at the Airport hotel and Moushami was the only heir to all her assets including personal jewelry that was not recovered from the Airport hotel.
————————————————————————–
SHONU AND MOUSHAMI BECOME GOOD FRIENDS
Shonu and Moushami usually had lunch together at Sudhendu's Law firm whenever Moushami came over to meet him or to search uncle Sudhendu's case-files, archives and criminology books stacked well at the library of the Law firm.
Junior lawyers at Sudhendu's Law firm often noticed Shonu and Moushami having intimate conversations at such meetings.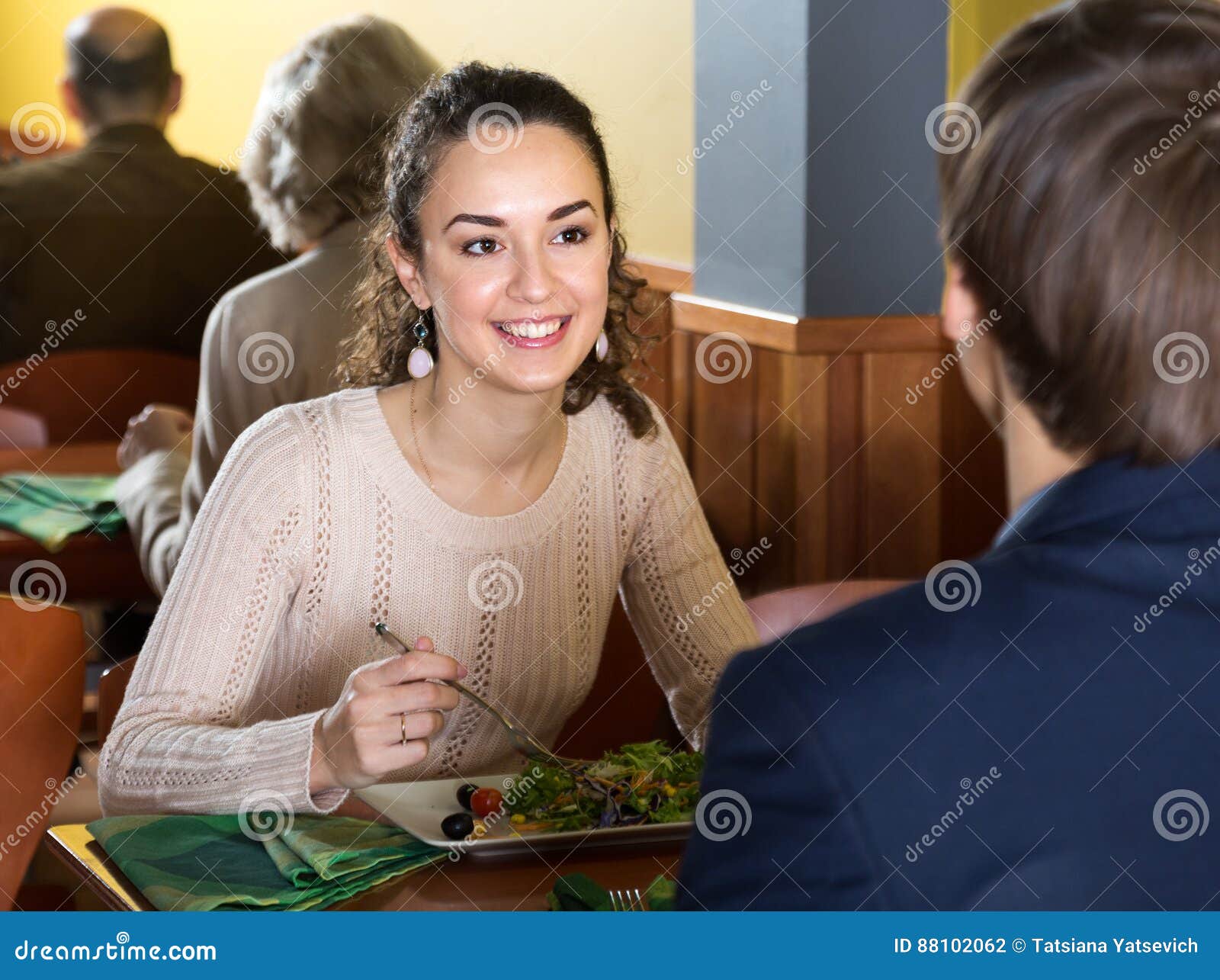 One Saturday night Shonu asked Moushami out to dinner at a restaurant frequented by young people.
After the dinner Moushami took Shonu to her mother's vacant home in the suburbs of Calcutta; she had the keys to the front door of that house. Drizzle and lightning followed them to Mrs Chatterjee home that Saturday night. The neighbors residing in houses around Mrs Chatterjee's place heard sounds of gun shots fired from inside Mrs Chatterjee home.
The neighbors informed police; however, they did not see anyone moving in or moving out of the vacant home because of drizzle… Mrs Chatterjee house driveway was not well lit either; none of the neighbors had heard any screams or calls for help from Mrs Chatterjees house that night.
Superintendent Bhattacharjee immediately visited Mrs Chatterjee home with a police party.
Police noticed that the house was locked from outside; Battacharjee broke open the front door.
Police picked up a discarded lady's dress with six bullet holes with blood stains and streaks of blood that had flowed out from the bullet marks at one of the bed rooms.
The blood stains and streaks had already dried up by the time police could break open the front door of Mrs Chatterjee home.
The dress was handed over for forensic examination. Forensic experts also collected samples of hair, a pair of ladies sandals that had blood stains too; took all such evidence away from the house in sealed plastic bags for detailed examination in their labs.
Superintendent Battacharjee sensed cold blooded murder committed by firing of a hand gun at close range at the victim by the perpetrator of the crime.
Police also saw drops of blood on the white marble floor of the drawing room and near one of the bed rooms.
Police noticed car wheel tracks on wet gravel road of Mrs Chatterjee home driveway near the closed garage door.
Police called cameramen to Mrs Chatterjee home to take photos of visible clues at the crime scene to build the police case.
Police then sealed Mrs Chatterjee house. Superintendent Bhattacharjee decided to investigate this case personally since he was familiar with the unsolved murder case of Mrs Chatterjee that had no solid leads till then to make an arrest.
He surmised that this incidence of shooting at her home is somehow connected with the murder of Mrs Chatterjee at the Airport hotel before her intended departure to London a few weeks earlier.
SHONU, SUDHENDHU MEET DISCRETELY… ARGUE ABOUT DEVIATION FROM AGREED PLAN
The murder at Mrs Chatterjee home was prominently reported in local papers on Sunday morning.
Sudhendhu Roy, the criminal lawyer, read about it when he was in Delhi attending to client meetings.
He flew back to Kolkata by a Sunday afternoon flight, called Shonu by phone asking him to meet him discreetly at his office; he himself headed straight to his office from Calcutta airport.
The moment Shonu walked in around 6-pm; Sudhendu made sure no one else was in office, closed all doors.
"Shonu, what am I reading in the morning newspaper?" asked Sudhendhu the moment Shonu walked in.
Shonu smiled. "Uncle, I decided to slightly deviate from our agreed plan; I enrolled Moushami in our action plan!"
"What!?" shouted Sudhendhu… " I had specifically told you not to discuss our plan to build a false case with anyone!"
"Uncle, you were away at Delhi… I was not sure how we could find someone who would agree to be shot at… even in a mock up scene… what if that person spilled the beans to police after taking money to participate in our plan! So… I jumped the gun… not to worry uncle… Moushami has become a close friend of mine now… she has agreed to go away to stay at a friend's place far away from the crime scene until I'm charged with the crime and put on death row!" blurted out Shonu sheepishly.
"So you created the mock up scene at Mrs Chatterjee home last night?"
"Yes!" grinned Shonu, hoping his master would pat him on the back.
"Are you aware of the kind of mess you are in… Bhattacharjee is already asking around for you and Moushami… he called me this morning  at my Delhi hotel" he wanted to know where you lived…"
"When he asked about Moushami I told him may be she has gone to spend a night with one of her college friends…" He knows that you and Moushami have become close friends and meet often."
For once the young and debonair Shonu felt shaken. "Uncle I am sorry; I know Moushami will not spill the beans on me… we are in love and my plans are her plans now!"
Sudhendhu Roy shook his head… indicating his displeasure at what Shonu had done.
"Uncle, what should I do now… I will strictly abide by whatever you want me to do…"
"You go straight from here to Bhattacharjee's home… surrender saying you killed Moushami at Mrs Bhattacharjee's home last night and that you took away her body and have hidden it under a tree far away from here…"
"The Superintendent will arrest you and you will be in police custody. Bhattacharjee will fix up a time with a Majistrate for your arraignment sometime tomorrow. At your arraignment you repeat before the magistrate that you killed Moushami…
BUT THEY WILL ASK YOU ABOUT THE GUN, THE BODY etc… DON'T SAY ANYTHING MORE… KEEP REPEATING, 'I KILLED MOUSHAMI…' AS IF YOU ARE IN SOME KIND OF A TRANCE! UNDERSTAND!?"
"And… before I forget, hand over the gun you used to make those mock gun shots on Moushami dress and any left over stock of artificial blood you splashed on the dress and all over the marble floor at Mrs Chatterjee's house."
"Before results of blood samples taken away by forensic team reaches the police superintendent… I will take over your defense, I will be there at your arraignment tomorrow; understand!?"
Shonu nodded.
—————————————————————————————————————-
Monday morning news papers from Anandbazar Patrika to Statesman carried the sensational news.
BRILLIANT ATTORNEY ADMITS TO KILLING LOVED ONE IN COLD BLOOD.
HIS CONFESSION, "I KILLED MOUSHAMI",  COULD LEAD TO CAPITAL PUNISHMENT.
ARRAIGNMENT AT 11 AM.
In the morning, Superintendent Bhattacharjee had tried his best to make Shonu talk about the 'missing body' and the 'missing gun' that fired 6-shots in succession.
All Shonu Banerjee would say was "I killed Moushami" repeatedly, like a parrot, as if he was in some kind of a trance.
Superintendent Bhattacharjee read out the charge on Shonu Banerjee at the arraignment.
Criminal Lawyer Sudhendu Roy attended Shonu's arraignment at Uttarpara District Magistrate Courts.
The Magistrate asked Shonu, "What did you do with the gun? Where have you hidden the body?"
"I killed Moushami" is the only reply the Magistrate got.
"Who is defending this criminal?" asked the Magistrate.
"I'm… your honor, said criminal attorney Sudhendhu Roy.
"What does the prosecution want?" asked the Magistrate.
"We are asking for 4 day police custody of Shonu Banerjee your honor… although this is an open and shut case… we have not yet had the time to complete our investigations. We are still awaiting forensic reports and we have not found the body or the gun…" said, Superintendent Bhattacharjee.
"4 day Police Custody Granted" said the Magistrate.
"Next hearing is scheduled for Friday morning, prosecution should have forensic report and prosecution should be ready with all evidence by then…" declared the Magistrate.
Shonu Banerjee arrainment was over in 30 minutes. He was locked up in Uttarpara District Jail with attorney privileges granted, twice a day, in his own defense.
———————————————————————————————————————————
Twice a day meetings between Sudhendu Roy of Roy's Law Firm and Shonu Banerjee happened for the next two days with no one else present. At the end of second day of attorney-client meetings Sudhendu told Shonu Banerjee and Superintendent Bhattacharjee that he had a Wednesday court hearing at Delhi in the morning.
He assured Shonu that he would be back from Delhi on Wednesday by 2 pm and he will request a bail hearing for Thursday morning.
"I will ask for your bail on Thursday" said Sudhendu; Shonu nodded.
————————————————————————————————————————————
Sudhendu Roy did not show up on Wednesday afternoon for attorney-client meeting. No one showed up from his Law firm either.
It was the same story all of Thursday, neither Sudhendhu nor any one from his firm showed up on Thursday too.
Shonu was NOT worried! He figured the plan he and Sudhendu had worked out was in motion.
————————————————————
FRIDAY SESSION AT THE MAGISTRATE COURT
Superintendent Bhattacharjee brought Shonu to Magistrate court on Friday at the scheduled time.
"Are you ready to present evidence?" asked the Magistrate.
"Yes your honor" said Bhattacharjee,
Shonu was still in handcuffs.
"Where is the defense attorney?" asked the Magistrate.
"Mr Roy is tied up with an extended court hearing at Delhi your honor; we have received his brief in a sealed cover; it also has  gruesome photographs pertaining to the body… we are ready to submit that for your review."
"Yes, I can take 'Defense-brief' in sealed cover and the photographs you mention …" said the Magistrate.
"Your honor we also have the forensics report on hair samples and blood stains…"
"Yes, I can take that" said the Magistrate.
"Your honor, we have forensics report on the 6 bullet holes on Moushami dress…"
"Yes, I can take that… have you found the gun that the criminal used to fire those shots" asked the Magistrate.
"No… your honor" said Bhattacharjee.
"Young man, what did you do with the gun?" asked the Magistrate addressing Shonu.
"I killed Moushami" said, Shonu.
"We have heard that before; I am asking again, what do you have to say in your defense, the prosecution has brought a cold blooded murder charge on you with 'intent to kill Moushami for personal gains'… what do you have to say on that…"
"I killed Moushami" said, Shonu.
The Magistrate shook his head.
"Shonu Banerjee, I order you to stand trial at the sessions court, you will be notified about the date and time… till then you will be in judicial custody… you will be locked up in Calcutta Central Jail… I know you are an attorney yourself… but do you understand the gravity of the situation you are in…?"
"I killed Moushami" said Shonu.
"I advise the prosecution to take this case to the sessions court." ordered the District Magistrate.
---
SUMMARY OF PROCEEDINGS AT TRIAL COURT
Shonu Banerjee trial was taken up at Uttarpara Court of Judge Robert Rozario known in Kolkata as one of the toughest Judges in north eastern parts of India.
Court was packed to capacity after local news papers covered the arraignment of Shonu Banerjee in this unique case where a brilliant attorney was on trial for a brutal murder in cold blood with a self confession that said, "I killed Moushami".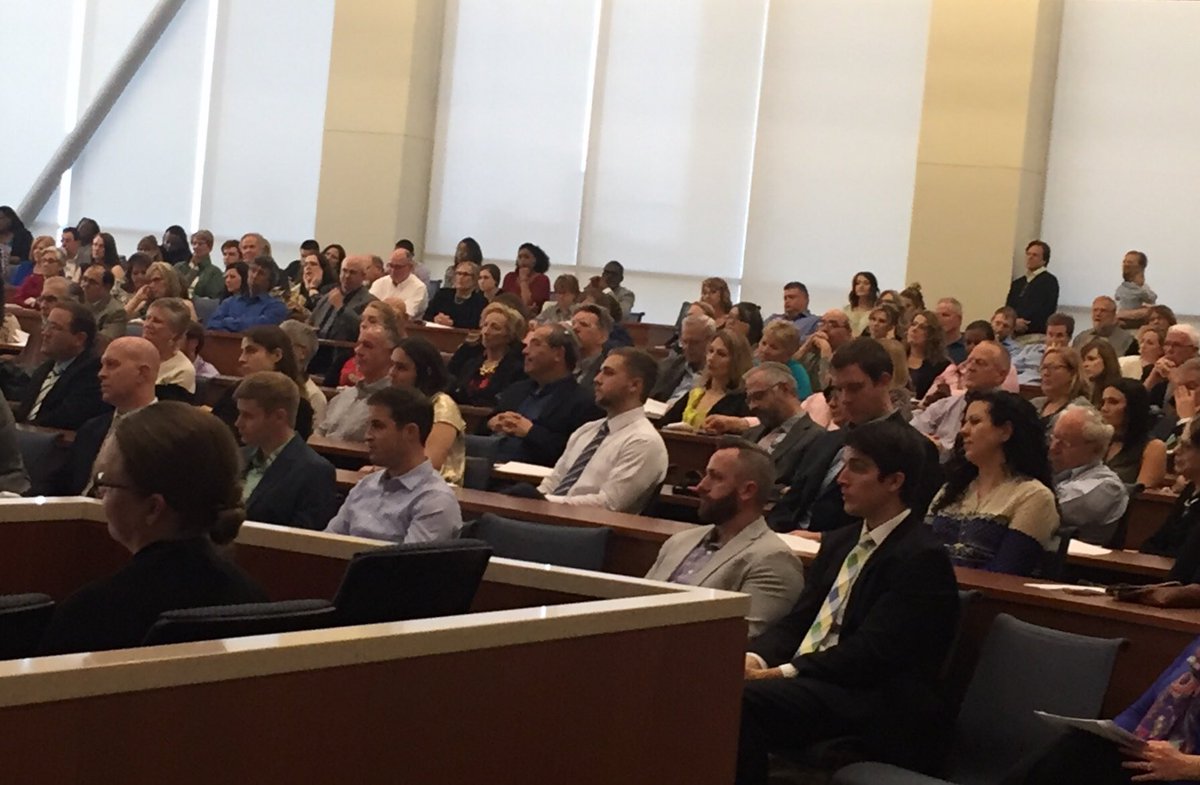 Judge Robert Rozario made sure Prosecution and Defense attorneys were both present in court; opened proceedings by saying…
"Gentlemen, I have read the case file in detail… this is one of the rarest of rare cases I have come across in my term on the bench… please proceed with your opening statements."
Public Prosecutor B B Gosh started by saying:
"Your honor, this is an open and shut case; Shonu Bannerjee, the accused here, has committed the most heinous crime of shooting young Moushami Mukherjee at point blank range using an automatic revolver when she took the accused for a night cap to her mother's vacant home after Saturday evening dinner. He fired 6 bullets continually. Police have recovered all the bullets fired, but not the gun. The accused does not answer questions put, repeatedly, on where he has hidden the gun and/or on how he disposed of the body. The accused has made a confession saying, "I killed Moushami" when he was arraigned; that is the only confession, repeated over and over and over again, from the accused. Investigations conducted by Superintendent Bhattacharjee has revealed that the accused and the victim knew each other for nearly 2 months."
"Unfortunately, Mrs Mukherjee, mother of young Moushami, victim in present case before you, was brutally murdered 2 months back at an Airport hotel; all jewelry including her diamonds and the gold that she was wearing is missing from that crime scene; she had booked a ticket to proceed to London on a short business trip… the next morning.  That murder case is still under investigation; the investigators of that case, have not made any arrests yet."
"Your honor, this prosecution has established the motive in this case… Shonu Bannerjee could legally get young Moushami and her mother's assets and all property they own… because the accused is the victim's husband.  This Prosecution has evidence to show that Shonu and Moushami had been recently married to each other in secrecy; we have their civil Marriage Certificate on file."
"THE PROSECUTION DEMANDS DEATH PENALTY FOR THE ACCUSED, Shonu Banerjee"; concluded B.B.Gosh
"Very disturbing; I have not come across such a case… Defense to proceed with opening statement", said Judge Rozario.
Defense Attorney Sudhendhu Roy made his opening statement:
"Your honor, I too am very disturbed… Shonu Bannerjee is my employee, I had hired him after his graduation from Law School recently. He is very ambitious… what grieves me is Moushami is a close relative of mine… she had been living at my home, on my invitation, after she lost her dear mother Mrs Mukherjee… at the Airport hotel shooting that the Prosecution has mentioned. All the jewelry Mrs Mukherjee was wearing at that the time of her Airport shooting is missing too. We have Mrs Mukherjee body in the morgue as the case is still not closed.
And, an imported Morris car of mine is missing… I had given it to Moushami for her use. She was driving it on Saturday night when she took Shonu out to dinner and to visit Mrs Chatterjee house. I have registered a formal police complaint regarding the missing car.
When I was away at Delhi… Battacharjee police party had come down to check at my bungalow… they talked to the driver who used to drive that car before I gave it to Moushami for her use… the driver in question showed them a spare tire that he had of that car in our garage… police have confiscated that tire to match wheel tracks they found at Mrs Chatterjee home driveway. Your honor, it is 'I' who submitted Marriage Certificate of the accused and the victim in this case… to prosecution. I concur with the prosecution demand; motive for the killing is clear to me…" concluded Sudhendhu Roy.
"Did you attend the wedding of Shonu and Moushami?" asked Judge Rozario.
"No, your honor; they got married secretly at Darjeeling in front of a civil magistrate… I found a miniature copy of their 'Marriage Certificate' on my office scanner-copier-printer that retains miniature copies of all scans… I enlarged it and submitted it in the sealed cover for review of the District Magistrate during the arraignment of the accused as I could not attend the arraignment… I have that special feature of 'miniature copy retention' installed since I keep many case files in my book shelf. My scanner-copier-printer even records the time and date of all scans, copies and prints made. I am the defense attorney for the deceased, Mrs Mukherjee too. Trial in that case has not yet begun, your honor, as no arrests have been made in that case by the police."
"I had given free access and permission to Moushami and Shonu to my office; they both used to go through old case files for their research projects, they had the password to make scans, copies and prints at my office.".
"Mr Roy, I am told you also supplied some photographs of the mutilated body of young Moushami to the District Magistrate during Shonu Banerjee's arraignment that you could not attend in person…"
"Yes, your Honor…"
"How did you get those photos of the mutilated body of Moushami… I am curious…" asked Judge Rober Rozario.
"My office received them in the 'drop box' we keep outside the office, your honor…" we have made that arrangement to facilitate our numerous clients who 'drop mail' for us in that 'drop box' outside the door of our offices."
"Interesting!" said Judge Rozario. "What a tragedy, a brutal murder committed by your most recent employee… and the victim, young Moushami, is your close relative… are you sure you want to defend Shonu Bannerjee, the accused on trial, in this court?"
"Yes your Honor; I want him prosecuted to the fullest extent of the law… he has killed my dear relative Moushami."
"Hmm" … "that is your Defense!" murmured the Judge.
"Although this appears to be an open and shut case… I want to ensure Shonu Bannerjee is in the right state of mind… he keeps repeating "I killed Moushami" when he was legally married to her of his own will."
"The victim in this case had taken the accused, her husband, for a night cap to her mother's vacant home after a romantic dinner. I want him on further judicial custody for a month under psychiatric care and close observation. Mr. Prosecutor Gosh, can you take care of that?" asked the Judge.
"I will do that your honor, we will ensure Shonu gets help from the best psychiatrist in the area."
"Well, that is all I want to hear today… I will post next hearing date after I get the report of Shonu's psychiatric examination."
Judge Rozario then adjourned the hearings.
Thus ended the first day of trial of Shonu Banerjee at Judge Robert Rozario court.
—————————————————————————————————————-
Summary of proceedings and updates of trial of Shonu Banerjee at Judge Rodrigo's Court started appearing in all Kolkata news papers under Criminal Trials, Thefts and Robbery columns on a daily basis.
Sunday special editions would carry the photographs of Shonu Banerjee and Moushami Chatterjee. Photos of Defense Attorney Sudhendu Roy, Public Prosecutor B.B.Gosh would also appear in Sunday special editions.
Sudhendu Roy had allowed publication of civil marriage certificate of Shonu and Moushami. He also allowed publication of photo of his missing Morris car with its Registration plate details visible… to enable all police stations to track down the car.
Shonu continued to be in judicial custody at Kolkata Central Jail to undergo psychiatric evaluation of his mental state.
He had been lodged in a single cell meant for one person because of the heinous nature of crime for which he was on trial. Food would be brought to him for consumption inside his cell.
Defense attorney, Sudhendu Roy, had been permitted by Judge Rozario to visit him twice a week, Tuesdays and Fridays, for attorney-client consultations.
---
Psychiatrist Dr Neogi would visit Shonu once every 2-days, to talk to him, observe him to examine his mental state.
Judge Rodrigo had issued instructions that if any family member or friend wanted to visit Shonu it would be allowed but the jail warden had instructions that he should take prior permission from Defense attorney Sudhendu Roy for all such visitations of his client in jail.
The jail warden also had instructions to make notes in his diary about identity of such visitors. Only one family member or friend was allowed to visit the convict, once a week, on a Wednesday, for half-hour.
No friend or family member visited Shonu in the first week of his incarceration. However on a Wednesday of his second week in jail, a female visitor wearing a Burqa, from head to toe, arrived at the Calcutta Central Jail and asked the warden's permission to visit Shonu.
Jail warden promptly asked for her identity. The woman informed the warden that she was from Darjeeling and had been a witness at the civil marriage ceremony of Shonu and Moushami. She had her identity card made during signing as a witness on the civil marriage certificate of Shonu and Moushami; the id-card carried District Magistrate's Address at Darjeeling; she produced it for warden's scrutiny.
Jail warden noted in his diary her name as Miss Aliya Sultana from Darjeeling; noted her full address from the photo-id-card she had brought from Darjeeling.
Jail warden promptly called Defense Attorney Sudhendu Roy that a Aliya Sultana, who had witnessed Shonu and Moushami civil marriage at Darjeeling wanted to meet Shonu during the Wednesday visitor's time slot.
Sudhendu Roy checked the marriage certificate; he recognised the name 'Aliya Sultana', also her signature under the  'witness' section of the marriage certificate. Sudhendhu Roy gave permission to jail warden.
Aliya met inmate Shonu from outside his jail cell.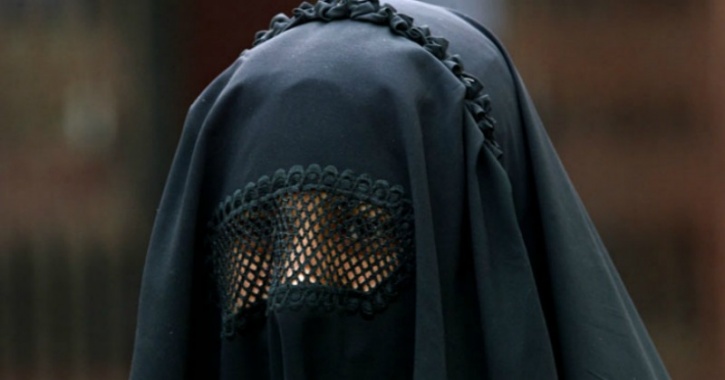 They both touched fingers over the iron-gates of the jail cell for a while; conversed in hushed tones for half-hour.
Then Alia left the Central Jail.
---
ANONYMOUS  MAIL  IN  SUDHENDU ROY'S  'DROP BOX'
On Friday of that week, Sudhendu Roy received a post card in the Law firm's mail 'Drop Box'.
The post card had a printed phone number. There was a hand written request to Sudhendu Roy on post card asking a call back on that number preferably between 1-pm and 2-pm on a Friday at attorney's convenience.
Roy checked phone listings in all Kolkata Phone Directories; the printed phone number on card was not listed.
Roy decided to call the number at a date and time later, but only after he was convinced that the number was genuine.
——————————————————————————————————————————————
MISSING  MORRIS  CAR  BELONGING  TO  SUDHENDU ROY  TRACKED  DOWN
The Morris car that Sudhendu Roy had given to young Moushami for her use was spotted near Junput beach, very popular with tourists from the days of British Raj in Bengal.
All State police bulletins and watch-alerts issued to track the missing car of Sudhendu Roy lead West Bengal police to the Junpat beach.
Instead of confronting the driver of car, police jeep followed the Morris car all day.
By night fall the car and its occupants reached 'Balmiki Motors Works', an auto repair garage in Siliguri, West Bengal.
'Balmiki Motor Works' was well known to imported car buyers in area. Good cars would be re-conditioned, re-painted there for sale to visiting foreign tourists coming from Kathmandu Nepal to Siliguri in West Bengal. Many of them would visit India for short vacations and they had found renting/buying a vehicle at 'Balmiki Motor Works' for travels within India very convenient.
Police following the Morris car noted down address of 'Balmiki Motor Works' located on the Dagapur-Darjeeling high way.
Police noticed that the lady who got out of the Morris car wore a burqa from head to toe.
The car driver sported a trim beard. The couple parked the car inside the Balmiki Motors premises, picked up their Motorbike parked in front of the garage and headed for Darjeeling.
---
SUPERINTENDENT  BHATTACHARJEE  RECEIVES  A  PHONE  CALL
Late in the evening Superintendent Bhattacharjee who was also investigating Mrs Chatterjee shooting case at the Airport hotel got a phone call from the owner of 'Balmiki Motor Works'.
The brief message conveyed over the phone call said,
"we have found some valuables hidden in Morris car of interest to you… please visit us at your earliest."
The next morning Bhattacharjee police party headed towards Siliguri in a jeep.
SUMMARY OF COURT PROCEEDINGS ON SHONU BANERJEE SENTENCING DAY
Dr Neogi had completed the psychiatric evaluation of Shonu over a four week period; had submitted his report in a sealed cover to Judge Robert Rosario.
Judge Rosario summoned all concerned parties to be present during sentencing of Shonu Banerjee on a Monday morning.
Judge asked Dr Neogi to summarise his psychiatric evaluation of the convict.
"Your honor, I find that Shonu Banerjee is normal. I did not sense any sign of remorse for the murder. Shonu understands the prosecution charges. He is also tough and is eager and ready to face the sentencing."
Judge Rosario then asked the Defense Attorney, Sudhendu Roy, if he had anything to say.
"Your honor, I am happy to hear from Superintendent Bhattacharjee that the missing Morris car I had given to Moushami has been tracked down to a garage near Darjeeling… where Shonu and Moushami got married to each other, before a civil judge.
"Obviously, the car has been driven to Darjeeling by the accused, Shonu,  after 6 shots were fired at Moushami at Mrs Chatterjees's vacant home because the same car was driven that Saturday night by Moushami.'
"Car tire marks at Mrs Chaterjee home driveway match with the spare tire that the Police have taken from my home after questioning one of my drivers who used to drive the Morris car before Moushami started driving it.
The police have confiscated that spare tire to be produced as evidence when needed… missing car and its presence now at Siliguri could be a simple case of 'car theft' "
"I am also told Alia Sultana is involved in the movement of Morris car in question to Darjeeling. I also understand that this Alia Sultana witnessed and signed Shonu and Moushami civil marriage certificate in front of the District Magistrate at Darjeeling."
"I presume she is known to both Shonu and Moushami… otherwise, how could she be a witness to their marriage."
Finding car at Balmki Motor Works and finding Alia Sultana associated with that car can be treated separately as a case of  'car theft'; may be an International gang of car thieves are involved here.
Sudhendu Roy, attorney for the convict, concluded his arguments.
"I would like to know if the Prosecution has brought any charges against Alia Sultana?" How did she get possession of the car driven by Moushami?"
"I understand that… Alia Sultana visited the convict, Shonu Banerjee, in Calcutta Central Jail, where he has been incarcerated; what is her role here" asked Judge Rosario.
"Defense would like to hear from the Prosecution who Alia Sultana is and what her relationship is with Shonu, the accused in this case?" replied Sudhendu Roy.
"Fair enough, If I were you I would ask all these questions…" said, Judge Rosario.
He then asked Prosecution attorney B.B. Ghosh, if he had anything to say.
"Your honor we have no charges to bring, at this time, against Alia Sultana, Morris car in her possession is a case of theft… it will be treated separately… because Superintendent Bhattacharjee has not completed his investigations related to the missing car."
"However, prosecution stands firm on the charges filed against Shonu Banerjee who is on trial here (not Alia Sultana;) we could not get anything more from Shonu even after 4-weeks of his custody… except his oft repeated… "I killed Moushami" confession, made a month ago before you… your honor."
"Also, the Defense has not moved any bail application on behalf of Shonu; we therefore ask that Shonu be sentenced to death, as we have demanded earlier, for the heinous crime Shonu Banerjee has committed… he is a danger to civil society." demanded Prosecutor B.B.Gosh.
Judge looked at Shonu Banerjee and Sudhendu Roy; asked if Defence attorney Sudhendu Roy had anything to say.
Defence attorney said he concurred with Prosecution demand of 'death by hanging' in 'open and shut case' with no remorse by the convict who continued to say 'I killed Moushami.'
Judge then asked both of them to stand as he was ready to pronounce the sentencing of Shonu Banerjee.
"Mr Shonu Banerjee I sentence you to death by hanging for the heinous crime you have committed. This is the rarest of rare cases I have tried on a murder charge in my court. There is no one on 'death row' at this time in Kolkata…"
"I order the Central Jail authorities to carry out this sentence, before end of this week."
pronounced Judge Rosario by hitting the gavel on its mantel.
"The convict, Shonu Banerjee, can appeal to Governor of State for mercy if he so chooses." concluded, Judge Robert Rosario; hitting the gavel on its mantel again.
"All rise" said the court clerk as Judge Rosario stood up to return to his chambers.
—————————————————————————————————
SUPERINTENDENT  BHATTACHARJEE  GETS  LEADS  IN  MRS CHATTERJEE'S  MURDER
After reaching Siliguri… Bhattacharjee headed straight to 'Balmiki Motor Works'. Owner of the motor works had a work order to repaint the car with a different color after removing all traces of the original paint on car.
Since there was an all State alert from police on that Morris car, the owner had promptly called Bhattacharjee of Uttarpara police station about the car that had come into his works for the re-paint job.
Owner of motor works informed Bhattacharjee about finding a plastic bag with letters: UCO Bank, Uttarpara WB printed on bag. The bag had valuable contents. The bag had been inserted through a slit in the rubber tubing of the spare tire that rested in car boot.
The spare tire was not serviceable; it could not hold air because of slit in the tubing through which the bag had been inserted into the spare tire. Battacharjee opened the bag. He found jewelry: diamond earrings, pearl necklace, gold chain. The superintendent immediately linked the jewelry find with Airport hotel murder of Mrs. Chatterjee 2 months before.
Battacharjee took possession of the UCO bank bag; directed Balmiki Motor Works to not proceed with re-painting of car as there was missing car alert on it.
Within next 18 hours Battacharjee police party reached the Airport hotel where Mrs Chatterjee murder had taken place, made further investigations. The hotel owner cooperated; opened books dating back to room booking by Mrs Chatterjee.
The restaurant manager who was on duty that night was called to check if he remembered Mrs Chatterjee's dinner companion on the night of her murder. Restaurant Manager remembered seeing Mrs Chatterjee, a frequent visitor to that Airport hotel, with a male companion in his early 40s that night. The two had dinner at a corner table he had booked for them.
Battacharjee displayed photographs of Moushami & Sudhendu Roy to Restaurant Manager. Restaurant Manager identified Sudhendu Roy from photos shown to him by the police superintendent.
Bhattacharjee gasped and perspired at the sudden turn of events in Mrs Chatterjee murder case… the case needed to be handled with utmost caution… he surmised.
~~~~~~~~~~~~~~~~~~~~~~~~~~~~~~~~~~~~~~~~~~~~~~~
CONSULTATION WITH PUBLIC PROSECUTOR GHOSH
Superintendent Bhattacharjee conferred with Public Prosecutor B.B.Ghosh mentioning the leads he was getting on Mrs Chatterjee murder case. The  prosecutor advised Bhattacharjee to check all leads again before setting up a trap for Sudhendu Roy, a very prominent criminal Lawyer in the community.
~~~~~~~~~~~~~~~~~~~~~~~~~~~~~~~~~~~~~~~~~~~~~~~
BHATTACHARJEE  VISITS  SUDHENDU  ROY AT HIS LAW CHAMBERS
Under the pretext of checking the scanner-copier-printer with unique features in Sudhendu's office… Bhattacharjee visited Sudhendu at the latter's office. Began casual conversation with him since he knew the criminal lawyer for many years.
He then asked about his relationship with Mrs Chatterjee.
Sudhendu said he knew Mrs Chatterjee quite well, mentioned that he was assisting her in loan cases connected with UCO Bank. Words 'UCO Bank' set a red flag in Bhattacharjee's mind.
Sudhendu also mentioned that he knew why she was flying to London on that fateful night of her murder… Mrs Chatterjee had mentioned to him that she was going to London to meet a UK financier she knew quite well.
Battachajee then mentioned Alia Sultana name that came up during the sentencing of Shonu Banerjee. Sudhendu said he heard that name for the first time from the jail warden where Shonu had been incarcerated.
Sudhendu suddenly remembered the 'post card with a printed phone number' he found in his 'Drop Box'. He took that card out from his desk… asked Battacharjee to investigate to whom the phone number had been assigned by the phone company… he could not track that number in phone directories in his possession.
Bhattachajee took a copy of the post card with phone number from Sudhendu Roy, saying he would investigate.
~~~~~~~~~~~~~~~~~~~~~~~~~~~~~~~~~~~~~~~~~~~~~
SUPERINTENDENT  BHATTACHARJEE  CLICKS  WITH  ALIA SULTANA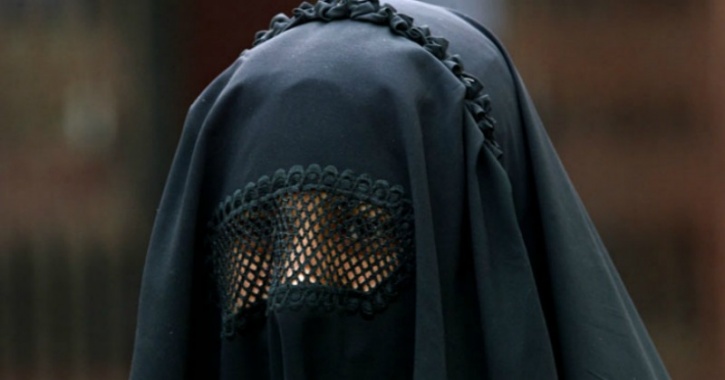 Soon after meeting Sudhendu in his office, Bhattacharjee returned to the police station.
Dialed the number Sudhendu had given from a strange card in his 'Drop Box'.
"Alia?" said Bhattacharjee using his powerful wireless phone.
"Yes!" said the voice at the other end.
"I got your number from the jail warden…" bluffed Bhattacharjee.
"What can I do for you" asked Alia.
"This is the police superintendent from Uttarpara Police Station speaking"
"Hello sir, How can I help you" asked Alia.
"Shonu is in big trouble… do you know that?"
"Why?" asked Alia.
"Why did you go to Central Jail to meet him?"
"Well, I read all about his jail sentence, I witnessed his marriage to Moushami at Darjeeling… I am a college mate of Moushami… she is one year senior to me in college… so… I was naturally concerned" said Alia.
"I and my husband were near Central Calcutta Jail that day… so… I decided to meet him. My husband waited outside the jail sitting on his motorbike."
"Is Moushami staying with you folks at Darjeeling?" asked Bhattacharjee.
"Yes, she is staying with us… when I first came from Nepal to enroll in the law school she helped me a lot through her contacts at college to get me a seat. She knew where I lived in Darjeeling. In her most recent trip she came straight to us as she needed help in selling her Morris car to a good buyer… we decided to help… my husband is head mechanic at 'Balmiki Motor Works'."
"I am happy you and your hubby are helping her out; but why did you visit Junput beach in her Morris car?" asked Bhattacharjee.
"The motor works owner had asked my husband to take the Morris car for a long drive to see if the car was in good condition; he had to put a price on the used car for selling it; so we drove down all the way to the beach… spent time there… we drove back to the garage in the evening."
"Alia, the police need your help. We have to catch a big fish… will you help us?" asked Bhattacharjee.
"Who is the big fish? asked Alia.
"Criminal lawyer Sudhendu Roy… we have information he is involved in the murder of Mrs Chatterjee. He was with her on the night she was murdered at the Airport hotel; we also found her jewelry hidden in Morris car you guys drove to the beach; he had probably hatched a plan to get Moushami caught by Police with stolen goods in her car as she fled from the mock up crime scene prepared by her and Shonu at her mother's vacant house."
"Really!" exclaimed Alia. "let me know how I can help…" said Alia, she was ready to help friends Moushami and Shonu… any which way she could help.
"Come down Friday morning, meet me at Uttarpara Police Station… I will have a plan ready" said the Police Superintendent.
~~~~~~~~~~~~~~~~~~~~~~~~~~~~~~~~~~~~~~~~~~~~~~~~~~~
SHONU  GETS  ANXIOUS  IN  JAIL
On Friday when Shonu got his breakfast brought to his cell, the jail warden came down too and spoke to Shonu. Time & Date had been set for his execution… it would be midnight of Saturday… practically 40 hours away.
As per the jail manual convict Shonu needed to be exercised, measured, his weight and body functions checked every 6 hours by the jail doctor starting Friday after breakfast.
Shonu started perspiring; asked if his attorney had come down the previous day. Warden shook his head.
Shonu was worried that Sudhendu Roy had not come down to meet him either for the usual client-attorney consultations.
"When will Defense make sensational disclosure about the drama he & Sudhendu had hatched and playing… When will Moushami announce she is alive…"  Shonu asked himself.
He started pacing the small jail cell, up and down, like a scared mouse.
~~~~~~~~~~~~~~~~~~~~~~~~~~~~~~~~~~~~~~~~~~
FRIDAY CONFRONTATION WITH SUDHENDU ROY
When Alia came down to Uttarpara Police Station on Friday morning Superintendent Bhattacharjee made her call Sudhendu Roy.
Alia told Sudhendu on phone that Mrs Chaterjee's missing jewelry had been found in Morris car in a UCO Bank bag along with a Bank Statement addressed to him by the same bank.
"Are you black mailing me… who are you? shouted Sudhendu on his phone.
"I am your death…" said Alia still whispering.
"What do you want?" whispered back Sudhendu… cooling down some what.
"Five lakhs, all in new large currency notes by 2-pm today" said Alia, rising her voice.
"How do I send it to you" asked Sudhendu Roy in a hushed tone.
"You name the place, I will come there… " said Alia.
"Do you know my paper factory on the outskirts of town… it is closed today, can you meet me there? I will wait near the back gates"
Alia looked at Battacharjee; he nodded.
"I will be there" said Alia.
Battacharjee knew the place Sudhendu was talking about… he assured Alia police will be waiting there to arrest Sudhendu red handed.
Battacharjee made sure Alia wore bullet proof vest under her Burqa for safety.
Every thing went as per the police plan. Police sharp shooters hid in the bushes near the back gate with Battacharjee ready with gun and hand cuffs. They were there before Sudhendu came in his car with a kit bag in hand. He did not notice the police in hiding.
Alia came riding her Vespa scooter. Parked it in the alley 200 feet away when she noticed Sudhendu waiting with a kit bag in hand. She walked towards him in slow steps.
Hiding behind the bushes… Bhattacharjee noticed that Sudhendu had his right hand inside the kit bag… sharp shooters had noticed it too; they were ready if he tried to pull a gun on Alia.
Sudhendu did take his hand out… the pointing finger was on the trigger… but, before he pulled the trigger 3-bullets were fired simultaneously by the sharp shooters & Superintendent Bhattarjee at his hand holding the gun.
Sudhendu Roy's gun dropped to the floor… Sudhendu Roy screamed in pain… the kit bag fell to floor scattering all the currency notes he was carrying to 'pay off' Alia.
~~~~~~~~~~~~~~~~~~~~~~~~~~~~~~~~~~~~~
CELEBRATIONS  AT  THE  CENTRAL  JAIL  ON  SATURDAY  EVENING
Public prosecutor prepared the mercy plea, got it signed from Shonu Banerjee and sent it through a police party for Governor's pardon with a brief explanation of the public good behind the game the convict and the Criminal Lawyer Roy had hatched.
The explanation letter outlined the mock shooting scene they had created at Mrs Chatterjee vacant home and how Moushami is alive and traced to Darjeeling by the Police.
Governor of State cancelled the death sentence on Shonu Banerjee.
Moushami was there with Alia at the central jail with open arms to give a hug to her husband and celebrate his discharge from jail.
All were happy that there was now, a watertight case, against Sudhendu Roy, Criminal Attorney, in the murder of Mrs. Chatterjee.
————————————————————-  THE END ——————————————————————–
Disclaimer: The author has previously published this story as a series of connected blogs at creative.sulekha.com
This version of story is in one piece with necessary edits to help the readers see all of it in one place. Author has no rights to pictures inserted. Rights to those pictures rest with  original authors. They have been downloaded from the net to enhance the narrative in story and help as mockup scenes to bring out a TV serial or bollywood movie.
Thewriterfriends.com is an experiment to bring the creative people together on one platform. It is a free platform for creativity. While there are hundreds, perhaps thousands of platforms that provide space for expression around the world, the feeling of being a part of fraternity is often lacking. If you have a creative urge, then this is the right place for you. You are welcome here to be one of us.
लेखक: राजगुरू द. आगरकर अनुवाद: आ. चारुमति रामदास ''हमने किन परिस्थितियों में आत्मसमर्पण का निर्णय लिया यह मुम्बई के लोगों को मालूम होना चाहिए इसलिए हमें अपना निवेदन अख़बारों को भेजना चाहिए। 'नर्मदा' से जहाजों और नाविक तलों को सन्देश भेजकर अपना निर्णय सूचित करना चाहिए।''  दास ने खान को सुझाव दिया। ''नौसैनिकों की सेन्ट्रल…
Read More