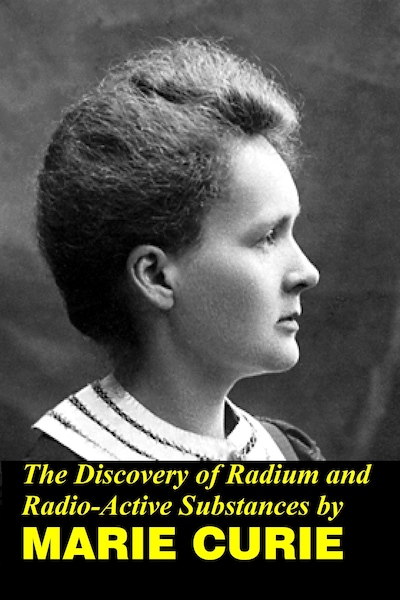 Marie Sklodowska Curie (1867 – 1934) was a Polish-born French scientist, who is one of the most famous women in the field of science.
Her work on radioactivity paved the way for future scientific as well as medicinal advancements.
Coming from a family of teachers, Marie deeply believed in the importance of a good education.
She studied Physics and Mathematics at the Sorbonne University in Paris.
Marie Curie is most famous for her work on radioactivity along with her discovery of two radioactive elements, Radium and Polonium.
Marie Curie often worked along with her husband, Pierre Curie, who unfortunately died in 1906 in a road accident.
Marie and Pierre Curie worked in the lab often, helping each other in experimental work 
Curie is the first woman to have ever won a Nobel Prize and the only person till date to have won it twice in two different disciplines of science.
Marie won the 1911 Nobel Prize in Chemistry for her discovery of the elements polonium and radium, using techniques she invented for isolating radioactive isotopes.
Her contributions are not only limited in the laboratory and not many are aware of the important role she played in the First World War.
X-rays could save soldiers' lives, she realized, by helping doctors see bullets, shrapnel, and broken bones. She convinced the government to empower her to set up France's first military radiology centers. Newly named Director of the Red Cross Radiology Service, she wheedled money and cars out of wealthy acquaintances.

She convinced automobile body shops to transform the cars into vans, and begged manufacturers to do their part for their country by donating equipment. By late October 1914, the first of 20 radiology vehicles she would equip was ready. French enlisted men would soon dub these mobile radiology installations, which transported X-ray apparatus to the wounded at the battle front, petites Curies (little Curies).

This "petite Curie," which brought X-rays to the Front in World War I, was displayed in Paris in 1998 during the commemoration of the 100th anniversary of the discovery of radium.
Under her direction, the world's first studies were conducted into the treatment of neoplasms by the use of radioactive isotopes.
Know more about her scientific accomplishments of Marie Curie through her 10 major contributions.
Marie Curie | 10 Major Contributions And Achievements | Learnodo Newtonic (learnodo-newtonic.com)
Thewriterfriends.com is an experiment to bring the creative people together on one platform. It is a free platform for creativity. While there are hundreds, perhaps thousands of platforms that provide space for expression around the world, the feeling of being a part of fraternity is often lacking. If you have a creative urge, then this is the right place for you. You are welcome here to be one of us.
The US is about to leave Afghanistan an estimated $28 billion in weaponry, previously meant for use by Afghan Military. US was supposed to leave Hamid Karzai International Airport by August 31st 2021, after Afghan Head of State (allegedly, a US Citizen,) reportedly said his troops were not ready to defend Afghanistan against the menacing…
Read More