Karl and Anna lived on the same street. Their parents were acquainted; met frequently at the park and PTA meets in School.
Karl and Anna walked to school every day with heavy bag packs on their shoulders.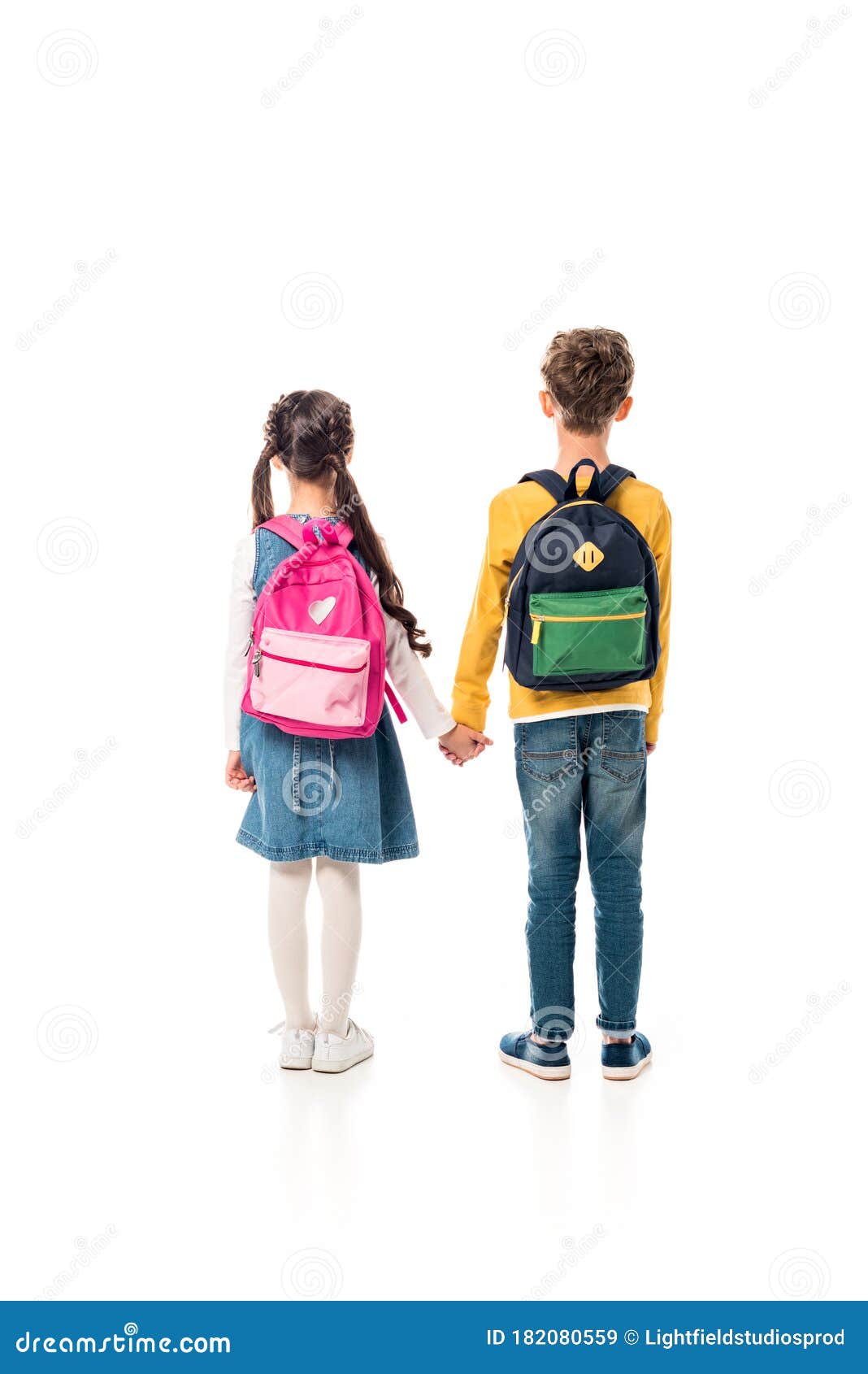 Karl had flunked in mid term exams; Anna had scored well. Class teacher had alerted Karl.
Karl needed Anna's help to prepare better for the finals; he was afraid he would fall back a year otherwise.
"Will you please help me Anna" asked Karl; he could not hide his anxiety from his moist eyes.
"I will" said, Anna with confidence. "Will you promise!?" beamed Anna with a smile on her lips.
"Promise What?" asked Karl.
"Will you carry my books every day back from school?"
"No" said Karl.
"Can we sit together… eat lunch at school…will you share your lunch with me?"
"No" said Karl.
"Will you visit me at home… read a story to me when I am sick in bed?" asked Anna chocking some what.
"No" said Karl.
Anna felt hurt at Karl's blunt responses. There was lighting in the sky, a sudden cloudburst brought the seasonal rains.
Anna ran with tears in her eyes to the nearby shelter as it started pouring heavily. 
Karl rushed to the shelter following Anna.
"I will carry you home if you asked me in such rains" said Karl.
Anna blushed.
"I will ask my Mom to cook a meal for you when we go home" said Karl.
Anna smiled.
"I will be your doctor taking care of you when you fall sick" promised Karl.
If this ain't magic of the rains what else is!? whispered Anna to herself.
Karl and Anna remained best friends. Anna started giving her best prepared essays and homework to Karl so he could submit to the teacher.
She neglected her submissions to the teacher. Anna's grades fell and she fell back a year in school! But that was music to her; she liked to fall behind Karl!
They often met at the same rain shelter that brought them close whenever it rained.
Whenever it rained it poured cats and dogs. And so it was through their Junior school years.
Rest you may have seen on the silver screen. Watch it here!
https://www.youtube.com/embed/hwK_WOXjfc0?fbclid=IwAR0m8FORhmYwxtUoiKIzMtjmOGiIXWDGE_c0QnPmutvISLlxJhKwiV85lz4
=================================================
Author has previously published this blog in Sulekha.com @
http://creative.sulekha.com/monsoon-magic_619041_blog
————————————————————————————
Thewriterfriends.com is an experiment to bring the creative people together on one platform. It is a free platform for creativity. While there are hundreds, perhaps thousands of platforms that provide space for expression around the world, the feeling of being a part of fraternity is often lacking. If you have a creative urge, then this is the right place for you. You are welcome here to be one of us.
The Indian Institute of Science (IISc), Bengaluru, has been ranked the "world's top research university," in the Quacquarelli Symonds (QS) World Rankings 2022, an annual publication of university rankings. The Indian Institute of Science (IISc) Bangalore will soon begin the registration process for the new bachelor's degree program, BTech in Mathematics and Computing. JEE Advanced scores…
Read More