In Indian TV and Cinema, movie actors  hesitate to play bizarre or funny character roles. 
This is not so in TV serials and Hollywood Cinema in the west. Many good looking Stars and Starlets play bizarre character roles which is often totally different in role play compared to the way they are in real life. 
IN SUMMARY, Western/Hollywood movie and TV actors take up challenging roles to show their acting talents. Indian actors do not do so for fear of getting stamped as character actors that often can bring out true talent in them!
SEE A FEW EXAMPLES FROM AMERICAN TV and MOVIES….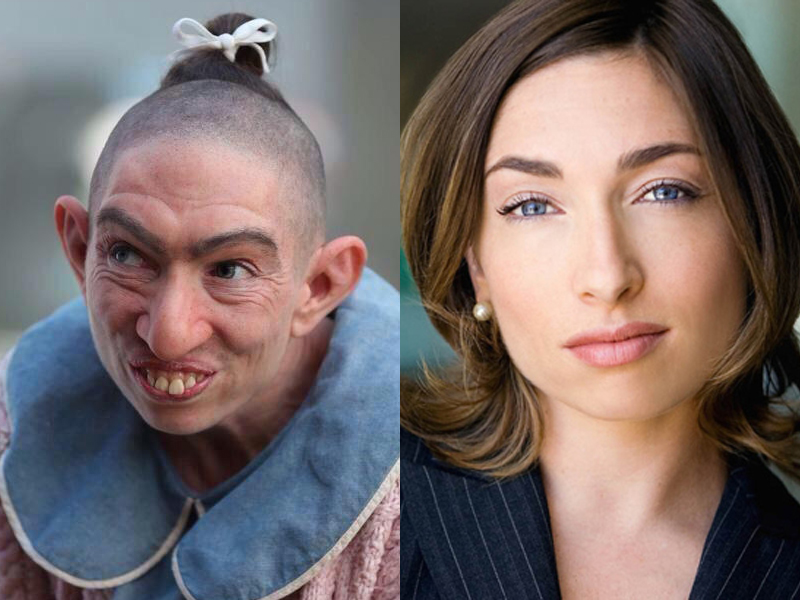 Character Role  Play                                                             The actor in real life!
Naomi Grossman – Pepper
Best known for her role as Pepper (see role play at left) in the television series American Horror Story, Naomi had to shave her head bald for this role. This is to date her biggest role, even though she has appeared in other shows and movies.
---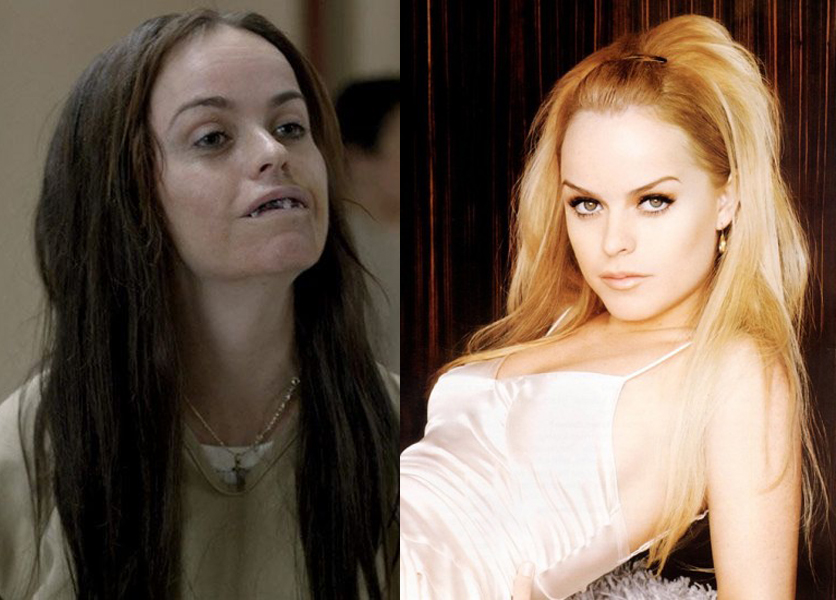 Character Role  Play                                                         The actor in real life!     
 Taryn Manning – Tiffany Doggett
Tarryn plays the role of Tiffany Doggett in Orange Is The New Black. She plays a woman from western Pennsylvania who proudly calls herself a redneck. For the first season, her character had some rotten teeth and some were even missing.
---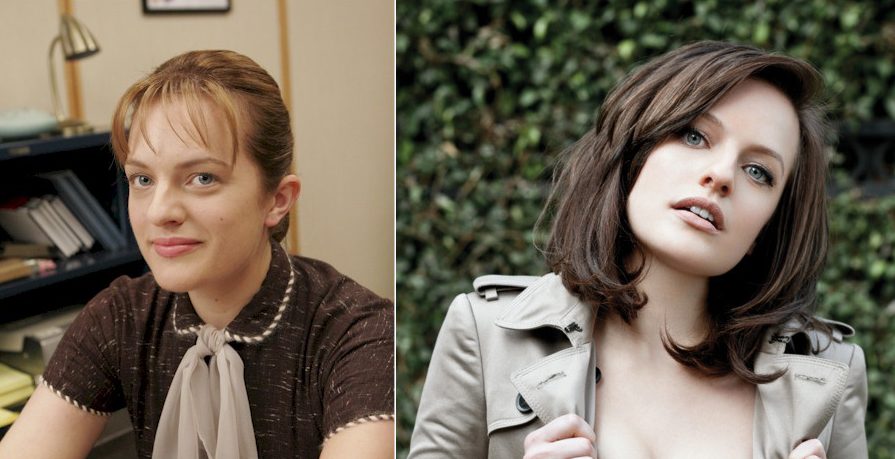 Character Role  Play                                                         The actor in real life!
Elisabeth Moss – Peggy Olson
Elisabeth plays the role of office secretary Peggy Olson on the hit series Mad Men. Her character is innocent and frumpy and was described as too homely by her co-workers. They even comment on how she needs to change her appearance to fit in more.
---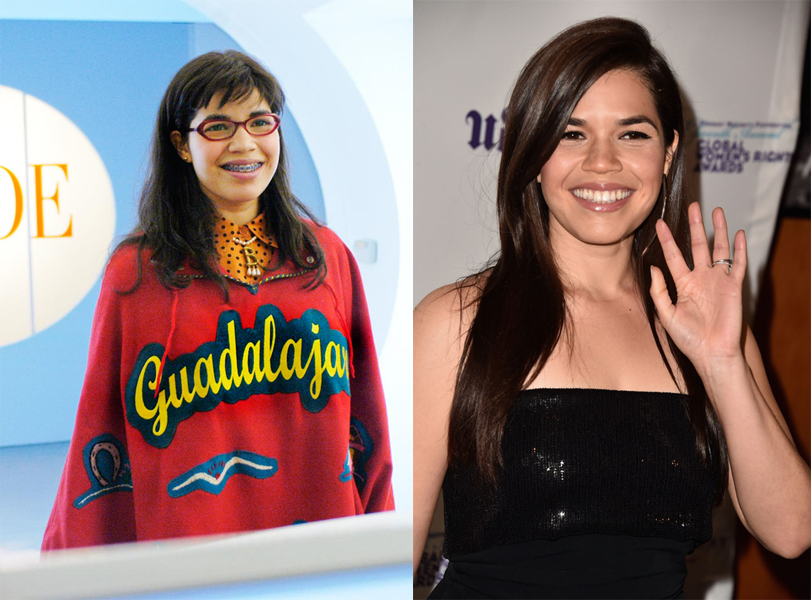 Character Role                                                                        The actor in real life!
America Ferrera – Betty Suarez
The role of Betty Suarez on the series Ugly Betty, was America's career breakthrough. Her character was an ambitious young woman who had unruly hair, wore glasses, braces, and eccentric outfits. Towards the end of the show, she got a makeover and looked more like her real self.
---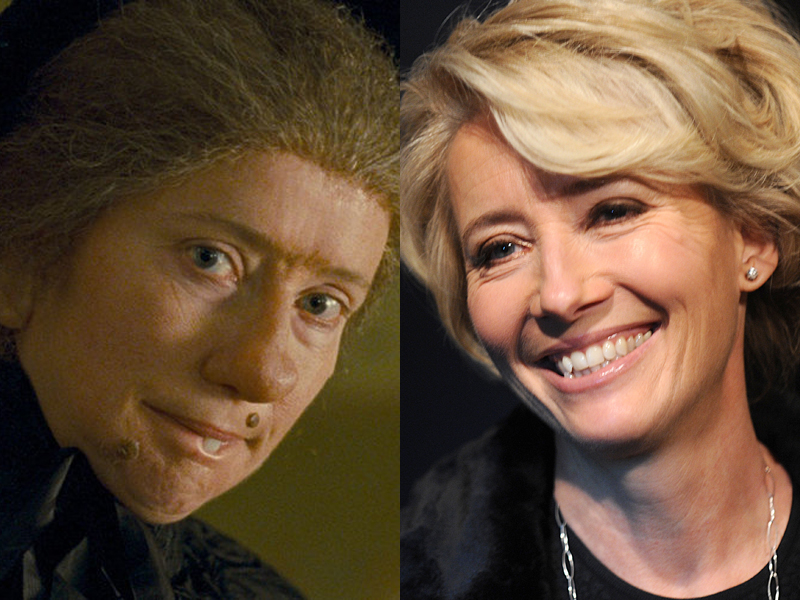 Character Role                                                                     The actor in real life!
Emma Thompson – Nanny McPhee
In 2005 Emma Thompson played the role of a magical nanny in the movie Nanny McPhee. Her character suddenly appears in people's homes to help parents with unruly children. Her character starts off frighteningly hideous and progresses throughout the movie.
---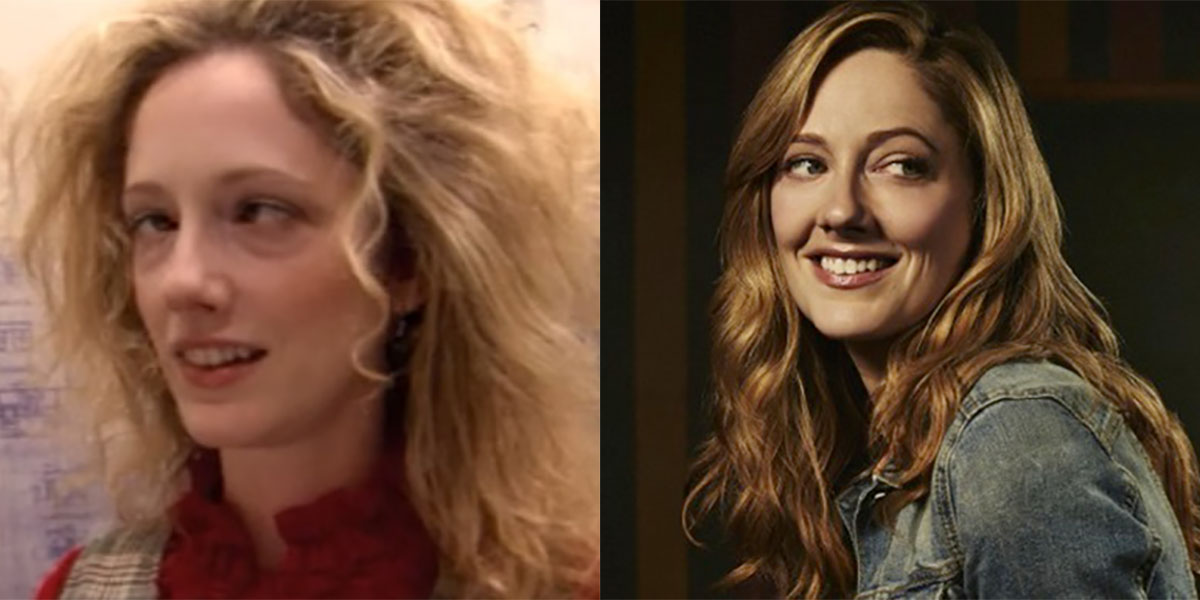 Character Role Play                                                       The actor in real life!
Judy Greer – Kitty Sanchez
Judy is famous for many different roles but has also played some bizarre characters such as Kitty Sanchez on the show Arrested Development. This was such a quirky role and which she loved paying because she could make people laugh.
---
VIEW MORE@
https://www.dailyforest.com/worldwide/actresses-characters/7 
Thewriterfriends.com is an experiment to bring the creative people together on one platform. It is a free platform for creativity. While there are hundreds, perhaps thousands of platforms that provide space for expression around the world, the feeling of being a part of fraternity is often lacking. If you have a creative urge, then this is the right place for you. You are welcome here to be one of us.
India put international spotlight on Pakistan's continued patronage to terrorism and terrorist organizations with a special mention to the D-Company– headed by Mumbai blast accused Dawood Ibrahim—during a debate at the United Nations Security Council on Wednesday. More on this@ https://www.hindustantimes.com/videos/india-news/absurd-obsessed-india-slams-pakistan-over-map-claiming-gujarat-j-k-parts/video-HvNnVVtrreQZDItXj5qQ3O.html Share with: 0 0 votes Article Rating
Read More