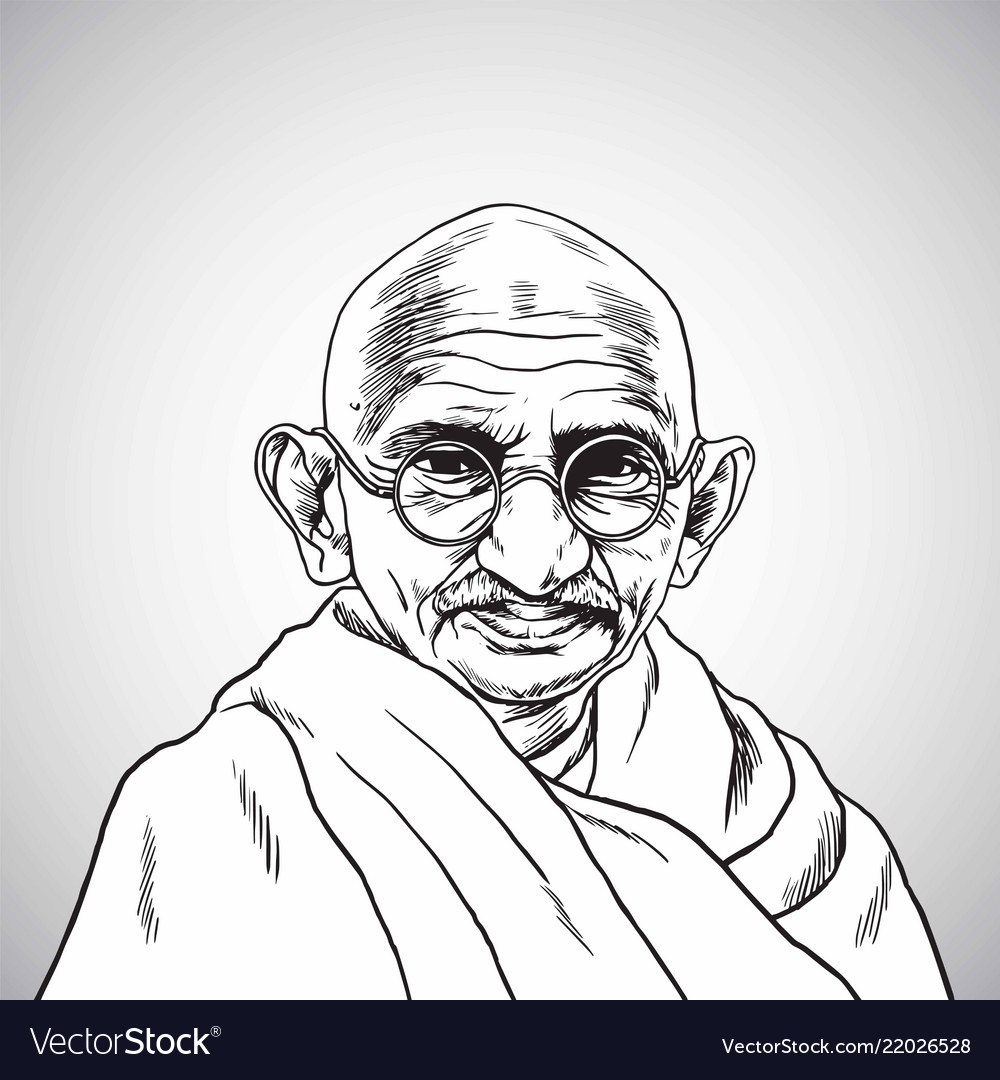 I was a six year old when he was shot dead by an assassin at point blank range in Delhi. I did not know anything about the Mahatma or the reason for his brutal murder… because, I was just a carefree kid then who had just started attending school, played 'gilly danda' with friends inside the huge bungalow compound of our home located nearly 2100 kilometers away from Delhi.
A 9 foot high stone compound wall surrounded the textile mill known as 'Raja Mills' that boasted a 5 storey high clock tower across from a huge park known as 'Sirur Park'. At the height of its operations 'Raja Mills and Minerva Mills owned by the Sirur & Company of Bombay employed 4000 workers.  There was another mill, known as Binny Mills too in the same area… it was owned by another company perhaps also from Bombay.
All these mill properties had been separated from the main road to Srirampur, a western suburb of Bangalore. A railway track separated mill properties from the Srirampur township.
The bungalow house assigned to my dad had been built inside a sprawling stretch of real estate with a nice lawn in the front. The bungalow house had gothic arches in front of a large verandah. A gravel road from the front of the bungalow lead to a large gate which opened to the main road to Srirampur.
My dad was Works Manager (later retired as DGM at age 68,) of 'Raja Mills', named so after a 'Raja' of erstwhile Mysore State who had also invested in the textile mill and associated business. White sheets and long cloth made at 'Raja Mills' had the 'Raja' stamp; cloth made at 'Minerva Mills' (another mills nearby… also under the management of Sirur Group from Bombay,) had goddess 'Minerva' stamp.
My dad  had been allotted a bungalow with four large bedrooms with attached baths, large living room with chandeliers hanging from the ceiling. There were also a good size dinning room, pooja room, kitchen, storage room, pantry etc, etc that delighted my mom who stayed in that home for over 17 years!
We had Mango, Coconut, Jack fruit and Guava fruit trees inside our compound. My older brothers had put up a half-length cricket pitch and a Badminton court all inside our 4 acre compound that housed the bungalow; we could invite our friends and relatives into our compound to play outdoor games, including hide and seek behind the trees!
My world and future looked bright in those days!
I recall how my 5 brothers, 2 sisters, mom and dad had camped in front of the only radio we had at our house when Bapuji (later came to be known as Mahatma and also Father of the Nation) was assassinated in Delhi. News bulletins would come on AlR once every 2 hours (or so) about the shooting of the Mahatma just before his prayer meeting that day; the entire country had been plunged into grief all of a sudden.
We were informed that Bapuji said 'Hey Ram' before his death. The prayer song 'vishnava jana to tene kahiye…' would be repeated between news bulletins. The entire country grieved for the Mahatma who had lead us in removing British rule in country after nearly forty years of struggle using 'Satyagraha' (peaceful resistance…) because there was nothing else with us then to oppose British rulers of India who had Army, Navy and Airforce all under their control.
The Maharaja of the erstwhile State of Mysore and his sizeable personal army in the State had also sided with the British rulers at Delhi then.
I learned that the mahatma's assassin was a member of Hindu Mahasabha (later came to be known as Rashtriya Swayamsewak Sangh (RSS.)
An older brother of mine used to attend 'shakas' to learn discipline, cane drills, marching to the beat of drums regularly, at a nearby field. A drill master used to make my brother and many youngsters of his age group learn 'shakas' discipline and drills.
In one of the news bulletins that came over the radio we heard that riots had broken out. Rioters were causing arson and mayhem; they were looking for people… any one… remotely connected with Hindu Mahasabha (later known as RSS) to beat up, even kill, if they protested.
We were afraid to open the front door of our house or go outside to the front yard of our secure home (we had sentry with a rifle at our gates too…) the day the Mahatma was shot dead. We just looked out through half shut windows of our house facing the main road in front of our gates where our armed sentry stood.
There were hundreds of men with lathis, farm implements and country made pistols running on the main road to Srirampur. I could see them running in front of the main gate of our house; thank god we had a sentry with a rifle at our gates.
The mobs who were running towards Srirampur  had come to know that the drill master who lead the 'shakas' lived near a Ram temple at Srirampur.
We heard over radio next morning that the drill master of Srirampur had been slain in front of the Ram temple.
Hey Ram, I too have shed my tears, not blood, in your memory!'
Thewriterfriends.com is an experiment to bring the creative people together on one platform. It is a free platform for creativity. While there are hundreds, perhaps thousands of platforms that provide space for expression around the world, the feeling of being a part of fraternity is often lacking. If you have a creative urge, then this is the right place for you. You are welcome here to be one of us.
The Tragedy of Nagasaki Spirit One (dis)advantage of being on WhatsApp is that, you keep on getting added to new groups which keep coming up at a frightening regularity. I would say  frightening because, becoming a part of another group means, encroachment of some more of your time by people who this far might have…
Read More