For some in Asia, Middle-east and the Socialist-world, the financial district of Lower Manhattan NYC, brings visions of a cold blooded greedy place where people of  white European ancestry mint money on 'Wall Street' only to ruin rest of the world!  
What is Lower Manhattan really like? What does it look like today as America remembers 9/11 attack of a decade ago on America by Osama & his men? 
 Picture-1: Lower Manhattan Island (Aerial View)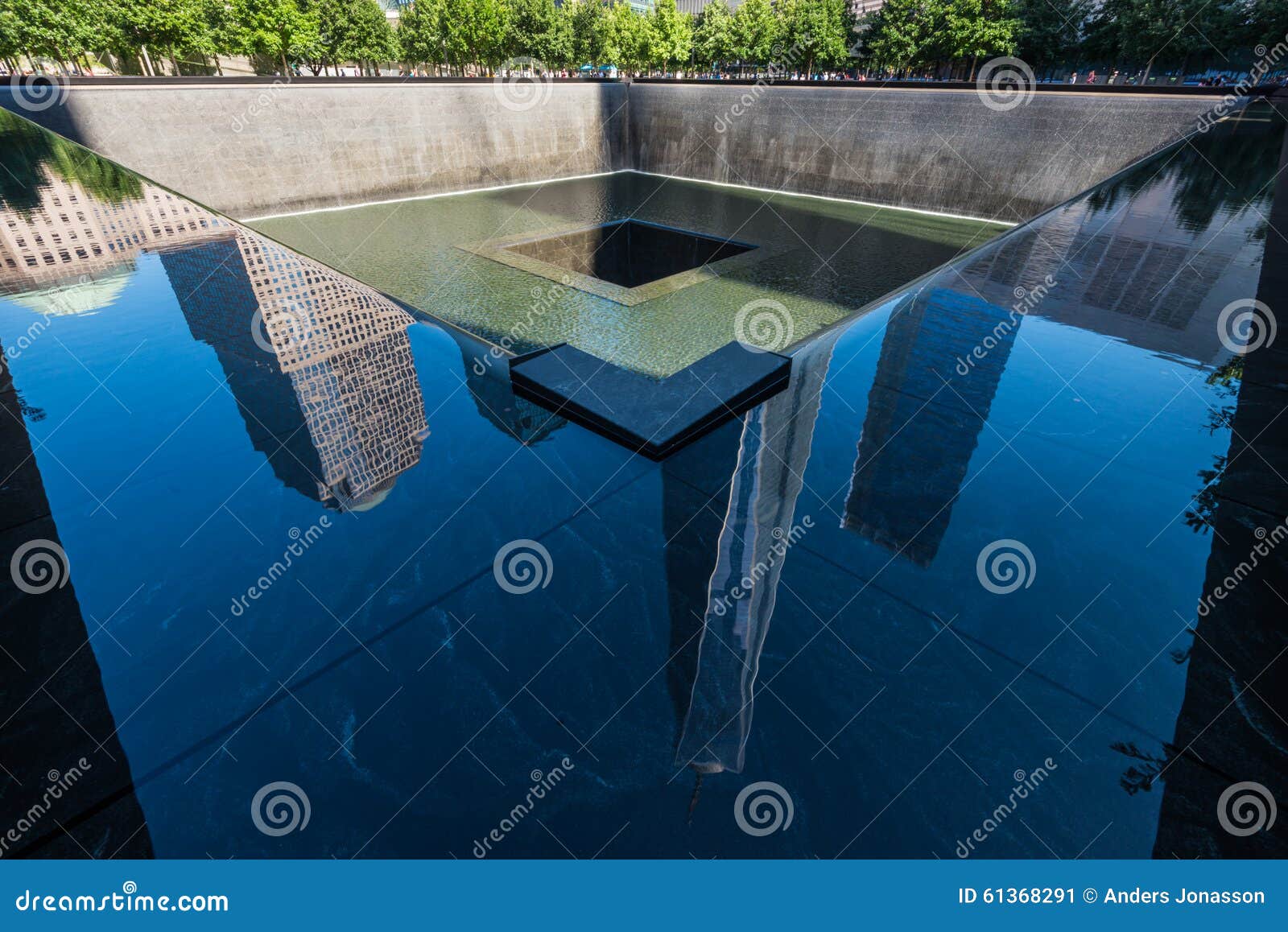 Picture-2:  9/11 memorial (falling fountain) where WTC twin towers of NYC, once stood
3A: British Gardens at Hanover Sq.  NYC                                            3B: Time Square at Night (Christmas eve) NYC
 3C: Central Park Manhattan NYC                                                                  3D: Spring break on Park Avenue NYC.
—————————————————————————————————————————————————-
People of many races, nativity, ethnicity live and work in Lower Manhattan today, earn decent wages to raise their own families.
New York City is capital of the World. It has been so since end of WWII, in which America made a significant difference, subdued that maniac, white-race supremacy believer, Hitler, to swallow the poison pill; made the Japanese Emperor bow to his knees!
America was intended to be a multicultural, multiracial nation after WWI and WWII. 
The philosophy of American Founding Fathers is etched upon the Great Seal of The United States adopted by the American Congress in 1782.
There it is written: "E pluribus Unum" (Latin) it means, "Out of many One."
It could not be more clear that the very people who created our country intended it be a place where people of different backgrounds could live together and become one as Americans.
One comment there says:
That's exactly why my mother's parents emigrated from Sicily, and my Palestinian father came to this country. It was the promise of nation where different backgrounds would not only be tolerated but thrive together.
And to be honest, the notion of "E pluribus Unum" is more relevant today than it was in 1782 because of our nation's evolving demographics.
Currently, racial and ethnic minorities represent approximately half of the children under age five in the U.S.  And estimates are that by 2043 the white majority in the U.S. will be over.
America will soon be even more diverse and multicultural by year 2043.
Today, there are hundreds of thousands… many middle class and upper middle class residents, who can afford to live now in Lower Manhattan where property values and rents came down anywhere from about 30% to as much as 65% in a few areas around 'Ground Zero' after the 9/11 attack on America.
It is not only white Anglo-Saxon & European Christians & Jewish migrants to New York City become rich to pursue their dream of happiness in Lower- Manhattan, but Blacks, Latinos, Arabs, Asians are also there pursuing their dreams to make it in NYC, by own start-ups and businesses, in and around Lower-Manhattan.
One example that comes immediately to my mind is the story of  Chris Gardner,  the owner and CEO of  'Gardner Rich LLC' with offices in New York, Chicago, and San Francisco, who conquered grave challenges to become a successful entrepreneur.
Chris Gardner is an avid motivational and inspirational speaker. When he is asked to  motivate budding entrepreneurs who find it difficult to win in difficult economic climate of today, he talks about the 'keys' to overcoming obstacles and breaking cycles.
Chris Gardner is also a passionate philanthropist whose work has been recognized by many esteemed organizations.
————————————————————————————————————————————————————–
Chris Gardner's life story was dramatically portrayed by Will Smith, in the 2006 Hollywood movie: 'In pursuit of Happiness'
————————————————————————————————————————————————————————–
Bio of Chris Gardner – read later @ link: http://en.wikipedia.org/wiki/Chris_Gardner
 ——————————————————————————————————————–
Some video clips from movie: 'In pursuit of Happiness' in which actor 'Will Smith' played a remarkable role are at:
Thewriterfriends.com is an experiment to bring the creative people together on one platform. It is a free platform for creativity. While there are hundreds, perhaps thousands of platforms that provide space for expression around the world, the feeling of being a part of fraternity is often lacking. If you have a creative urge, then this is the right place for you. You are welcome here to be one of us.
 Author (Russian): Ilf & Petrov Translated by A. Charumati Ramadas The rinks are closed. Children are not allowed to go out, and they languish at home. Trotting tests are canceled. . The so-called "Doggy-Cold" has arrived. In Moscow, some thermometers show thirty-four degrees, some for some reason show only thirty-one, and there are also such eccentric…
Read More