Image above is a recent map of NEPAL. Lumbini is at the border between India and Nepal. Interestingly, even Janakpur where Sita (wife of Rama) was born, is also at the border between India and Nepal; Janakpur can be located inside NEPAL now. 
NEPAL and INDIA share lots of common spiritual history and ancient geography.
Coming to TIBET region, 8 of 9 perennial rivers of India, viz., Brahmaputra, Ganga, Yamuna, Sutlej and a few others, take their birth in TIBET region then flow into India. 
Chinese government troops marched into TIBET in 1959.
Chinese government troops captured Lhasa on March 25, 1959, resulting in the deaths of some 2,000 Tibetan rebels.
The Chinese government dissolved the Tibetan government headed by the Dalai Lama on March 28, 1959, and the Panchen Lama assumed control of the Tibetan government on April 5, 1959.
Dalai Lama, a revered Buddhism guru, escaped to India when China invaded TIBET. Dalai Lama is a title given by the Tibetan people to the foremost spiritual leader of the Gelug or "Yellow Hat" school of Tibetan Buddhism, the newest and most dominant of the four major schools of Tibetan Buddhism.
China has also built an International airport in recent times in Lumbini, to make travel to NEPAL easier for Chinese nationals.
NEPAL and CHINA have many commercial projects going on now for the development of NEPAL. 5G telecom project is one of them; 5G technology will speed up human to human and human to machine communications in NEPAL.
KATHMANDU, Capital of NEPAL, is developing faster than many capitals of the world. It attracts lots of tourists from around the world.
One can take a helicopter ride starting from Kathmandu to fly over Mount Everest and also visit Mansarovar, a refreshing fresh water lake (considered a sacred lake by Hindus who go on pilgrimage to Himalayas in summer time.)  
Visit my blog on 5G (see Appendix) to learn more about the latest telecom technology, that helps a country to automate faster. 
Prime Minister of India, Sri Narendra Modi ji, has plans to visit Lumbini, the birthplace of Gautama Buddha and participate in the birth celebrations of the most revered icon of Buddhism.
Buddhists in India observe Buddha Purnima on May 16, this year.
Celebrating the birth of Gautama Buddha is a celebration of time honored civilizational and cultural linkages between India and Nepal.
It would add to the positive momentum in bilateral ties between India and Nepal, says Foreign Secretary Vinay Mohan Kwatra on Friday, May-13, 2022.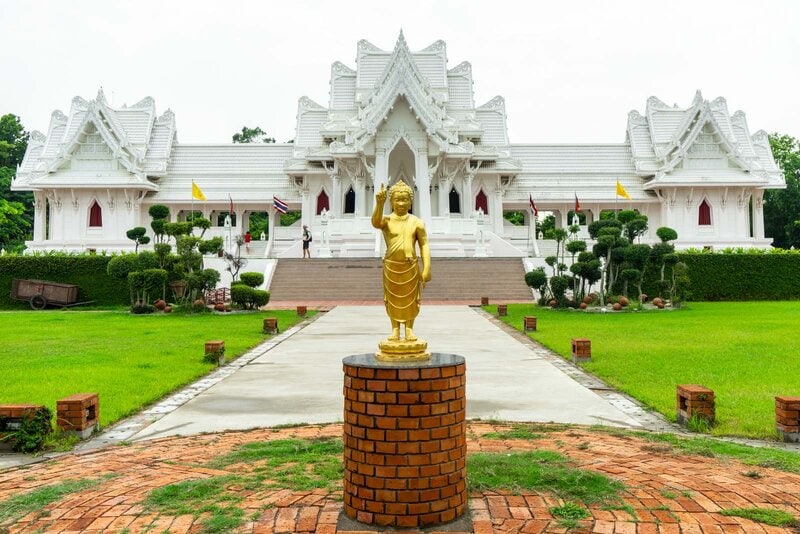 –
Prince Siddhartha was born in a palace at a place called Lumbini in Nepal, to Mayadevi, the queen of a tiny kingdom that existed around 600 BCE in the region known as Tibet (now occupied by China).
The year was 623 BC and a pregnant queen Mayadevi, wife of a ruler of a tiny kingdom, walked back to her hometown to give birth to Siddhartha.
Siddhartha was raised as a royal prince. However, he left the palace in search of a deeper meaning to life. 
Eventually, at the age of 35, Prince Siddhartha found enlightenment. He become the Buddha; he is the founder of one of the world's great religions.
Buddhism is an interesting religion because, when compared to the other main faiths in the world, it has a big difference – it is based around a human and not a god.
In religions like Christianity, Hinduism, there are deities and god-men through whom one is expected to seek god and liberation from our life.
With Buddhism, it's not about worshipping an omnipotent and omniscient god. It is much more about a way of living.
Buddhism spread from India to several south Asian countries like Sri Lanka, Myanmar (Burma,) Cambodia, Vietnam and Japan.
Learn more about Lumbini, the birth place of Buddha at link below:
The best places to visit at Lumbini, Nepal: The birthplace of Buddha (2021) (timetravelturtle.com)
An early Pagoda (name for a Buddhism temple) is in Yangon in Myanmar (Burma.) View at link below:
The Shwedagon Pagoda in Yangon, Myanmar (Burma) (timetravelturtle.com)
=======================================================
Learn how prince Siddhartha gave up royalty and became a monk seeking the true meaning of life@
Siddhartha Becomes Buddha | Sri Sathya Sai International Organization
==========================================================
 APPENDIX
Growth of India in future lies in 5G – The Writer Friends
Thewriterfriends.com is an experiment to bring the creative people together on one platform. It is a free platform for creativity. While there are hundreds, perhaps thousands of platforms that provide space for expression around the world, the feeling of being a part of fraternity is often lacking. If you have a creative urge, then this is the right place for you. You are welcome here to be one of us.